The Design Museum Holon Collection is a young, evolving, and dynamic collection that extends over four main continuums:
Historical Design – design works created in Israel from the 1930s to 2000.
Contemporary Design – contemporary design works created in Israel and around
the world from 2000 onward.
Commissioned Works – works especially commissioned by the Museum for its exhibitions.
Academic Projects – a selection of graduate works by students from Israeli design academies
In the picture: Ron Arad, Voido Chair, 2006. Photo: Benny Gam Zo Letova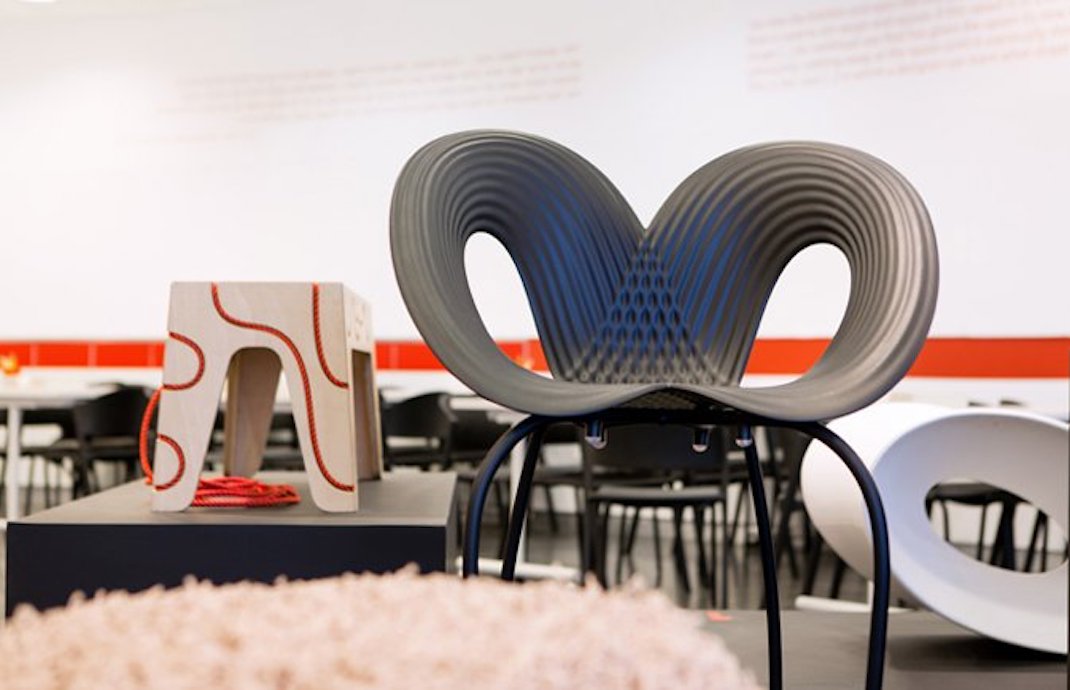 The Collection's four continuums include unique objects, items produced in small editions, models, items produced in large editions, furniture, visual communication items, textile designs, fashion, jewelry, shoes, and accessories. As a Museum that has set itself the goal of deepening and broadening the understanding of design and its role in our life, the Museum Collection constitutes an expression of this definition. However, since design methods, technology, and product manufacture change and develop rapidly, certain objects that mark innovation almost immediately become part of the history of design. The decision to collect along four continuums enables us to create content and subject-matter cross-sections that are independent of time or place definitions.
Through the Collection one can learn about directions and trends in contemporary design, reflections of technological changes that are manifested in the selection of objects. The Museum Collection can be used as a focused exhibit, or for Collectionsal cross-section exhibits, while being formulated within a cultural learning space.
The Collection is presented in two spaces – the Design Lab, which engages in lateral issues, and the Collection Windows, which enables close scrutiny, examination and observation of the individual objects.