What will our lives be like in the future? What will our homes, our clothes, our cars, our food, be like? A conversation with Li Edelkoort, the oracle of the design world.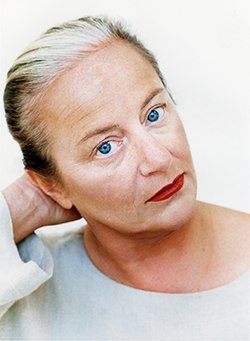 Photograph: Philippe Munda
A conversation with Li Edelkoort, the oracle of the design world and a guest of the fashion conference "A Pleat in Time".What will our lives be like in the future? What will our homes, our clothes, our cars, our food, be like? What will be our wishes and our needs? And more importantly – what will tempt us to go on consuming? These questions and other, more complex ones preoccupy trend forecasters and researchers – questions such as How will we live? Individually or in groups? Which social/political movements will we want to join? And even such eccentric questions as What will be the future fate of the black sheep of the family? These questions, it turns out, have answers.Li Edelkoort is not just one of the world's most famous trend researchers, but also the woman who first transformed the research of trends from the exclusive purview of the fashion industry to a field that concerns the business world as a whole. As a consultant to various industries, she wields great influence over the products of tomorrow. When she speaks, corporations listen – among them Coca-Cola, Estée Lauder, L'Oréal, as well as car companies like Nissan, banks, and even governments. Nothing in her own appearance betrays the fact that she is the woman who predicts and determines how the world of design in general and of fashion in particular will look in coming years. The gray hues in her hair, the dark, loose-fitting clothes, and the bold lipstick serve her iconic image but are not identified with any particular stylistic school or current. "I'm not part of the current fashion," she says of herself. "I am an empty receptacle ready to receive everything that comes by. I only pass along ideas that I find floating in the air; I capture them, analyze them, and release them. They rest in my body only momentarily."But we should not be fooled by this sort of talk, which seems borrowed from the world of mediums and fortune tellers. Though she relies primarily on her intuition and only then attempts to analyze the feelings and anchor them in research, the great success of Edelkoort's predictions attests to the fact that there is more than meets the eye here.Here are but a few examples of her incontrovertible successes: In 2001, when Edelkoort predicted the growing importance of white, she helped Estée Lauder develop a skincare product based on milk and triple or even quadruple its profits.In 2002 she influenced Nissan's decision to introduce five unusually bright color options into the Japanese car market. The new line was a success. She also helped Nissan design the Micra, which in 1993 was voted Car of the Year in Europe.According to Edelkoort, trend research is not a science; it is an art that addresses a particular need. "I don't discover anything new," she states. "I observe and interpret people's behavior and moods and note down what I see. I act as a catalyst for the spirit of the day and turn it into trends as early as possible." But trend forecasting also has its detractors, who believe that Edelkoort (like others in her line of work) does not predict the future but rather creates it. Given her status, and the fact that by now so many people swear by her name, it is not surprising that her 'forecasts' should become a self fulfilling prophecy.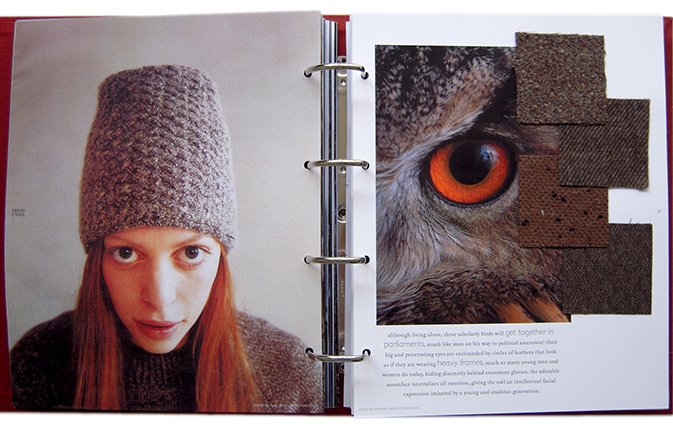 "I'm less comfortable with the term 'trend forecaster'," says Ilanit Kabesa, a trend researcher and senior lecturer at the Bezalel Academy for Art and Design in Jerusalem. "I prefer to talk about 'spotting', about the attempt to understand the roots of a particular trend over time, to diagnose the causes of change and, based on that, to offer new avenues for development. I think trend research is a highly applicable tool." (On other prominent trend researchers and the differences between them, see separate text box).Death of the IndividualThere is something mesmerizing about the way Li Edelkoort works: the beautiful couples of photographs she juxtaposes, the way she analyzes information, how she brings onlookers into her world and thought process, the confidence with which she gathers various signs and indicators and constructs from them a spectacular scenario of the future.In the future, she predicts, it will be very unpopular to be an individualist. That era is over. "And now I can go home, because that is the most important thing you'll hear me say today," she says abruptly in the middle of her lecture. Is it really so? I ask her later on. Will people actually stop aspiring to be unique individuals and opt to operate in groups, preferring the good of the group over their own interest?
Trendology:"There are by now several generationsof trend researchers, those drivenby intuition, those informed by methodology, and the new generation of researchers who makeuse of digital tools."Ilanit Kabesa, a trend researcherand senior lecturer at the Bezalel Academy for Art and Design inJerusalem is giving us an overview of the international field of trendresearch. Read more >>
Well, she says, these trends are only in their infancy, andfor every trend there is of course a counter trend, but young people today do not want to do things alone. This will create an entirely new society. She pauses for a moment, and then adds, as though reading off a mental picture – "I see in the future very young families of high-schoolers with their own kids." No less intriguing is Edelkoort's analysis of the present, of what drives and motivates us to act as we do. "The current financial crisis is perhaps the eighth or ninth of my lifetime. But what sets this one apart is our attitude toward it. In the past, financial crisis were characterized by a return to ideologies – a return to basics. In fashion, this is what brought back minimalism, for instance. An atonement of sort for our sins. This time the crisis is not of our own doing; since it is the financial institutions that messed up, we don't have the same feelings of guilt that accompanied previous crises. So we have nothing to atone for, but at the same time we're provided with an opportunity to put ourselves in the center once again, to narrow our focus to our closest environment and protect our dreams in a shifting future. Now we are more, rather than less, attracted to glamour, to eccentric and metallic colors – trends that are atypical for times of crisis.Our main response to the crisis, according to Edelkoort, is the growing need for authenticity, an attraction to things that are perceived as real. One example is the proliferation of organic markets throughout the major urban centers. These symbolize our desire to return to old-time values, to tradition, to the arts, to things that are authentic. We live in big cities as though we were farmers.Burn me a PianoIn 1999, Edelkoort was elected chair of the Design Academy in Eindhoven, one of the world's most prestigious design schools. She gave up the role a decade later but is recognized as having nurtured some of the most prominent designers of recent years: Maarten Baas (whose graduation project at the academy involved burning iconic pieces of furniture by various design giants and was met with evident hostility by his advisors until Edelkoort came to his defense and convinced the skeptics of his talent. In return, Baas burned in her honor a grand piano), Hella Jongerius, Nacco Carbonell, and Job Smeets.Isn't it difficult, I ask, to know what will happen in 2012?"Not for me," she replies. "I live now in 2012." And what about the present? "I live also in the present," she reassures me. "The two occur simultaneously."And if you're still wondering about the future fate of the black sheep of the family – "it will blend in with the white flock, resulting in a kind of gray hybrid, which will expand the new dialogue in the world of design."