A conversation with Boaz Cohen and Sayaka Yamamoto (BCXSY), visited Israel for the opening of Post Fossil.
A conversation with Boaz Cohen and Sayaka Yamamoto (BCXSY). The two designers visited Israel for the opening of the exhibition 'Post Fossil'.At the end of the lecture they gave last week at HIT-Holon Institute of Technology, Boaz Cohen and Sayaka Yamamoto left time for questions from the audience. Very few were asked. On our way out of the auditorium, a young designer said to me, "I actually had a question, but didn't ask it: Where does the money come from?" She was referring to the projects the two designers presented of their work in Japan, South Africa, and the Israeli Negev.I began the interview we conducted an hour later with this question."It's a question we're frequently asked", Boaz replied. "I'm not sure I want to be quoted on this, but there isn't any money. From here it may look as if anyone working abroad enjoys endless financial support, but that is definitely not the case".I persuaded him that that's precisely why he should talk about it."We've taken huge risks with all our projects so far. We had to pay out of own pockets for the screens we created in Japan. We have ideas in abundance, and no shortage of requests either; the problems begin when it comes to funding. For designers who don't come from wealthy families it's not easy here either. But we don't want to come across as unfortunate. All in all we're very lucky".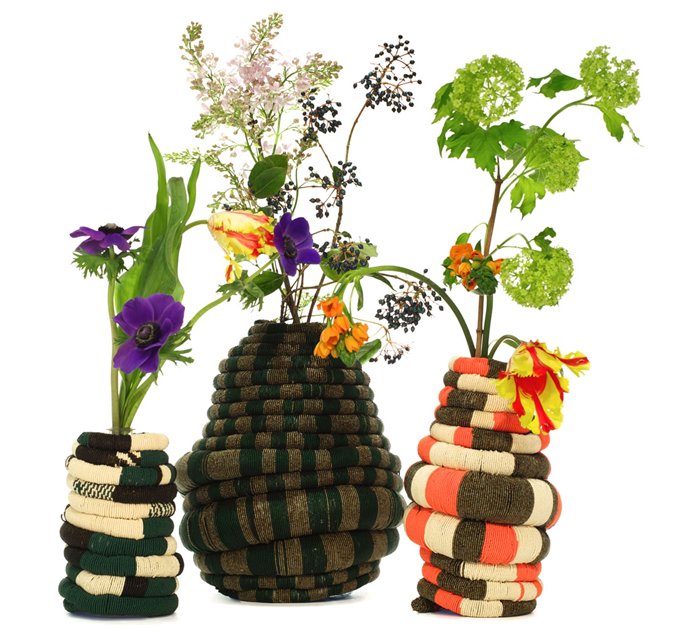 From "Coiled" project on which they worked with African women:BCXSY, Coiled (Large Vase: Lobolile Ximba; Medium Vase: Princess Ngonephi Ngcobo; Small Vase: Thokozani Sibisi. Photo: Hironori Tsukue)It is unclear to what extent luck comes into it, but Boaz Cohen (32, born in Israel) and Sayaka Yamamoto (26, born in Japan), who live and work together, have recently been gaining considerable acclaim for their work.For the screens they created in Japan they won the Wallpaper* Design Award for 2011 in the Best Domestic Design/Best Screen category.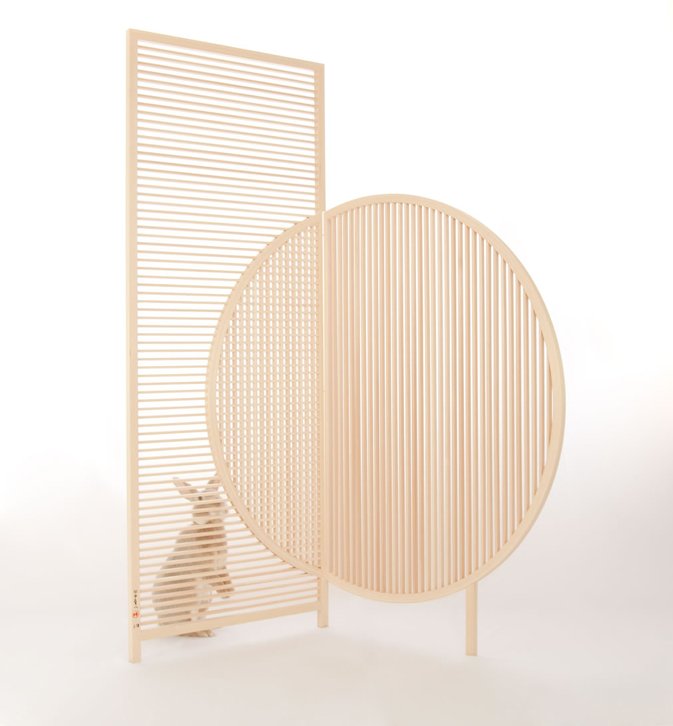 BCXSY, Origin Part I: Join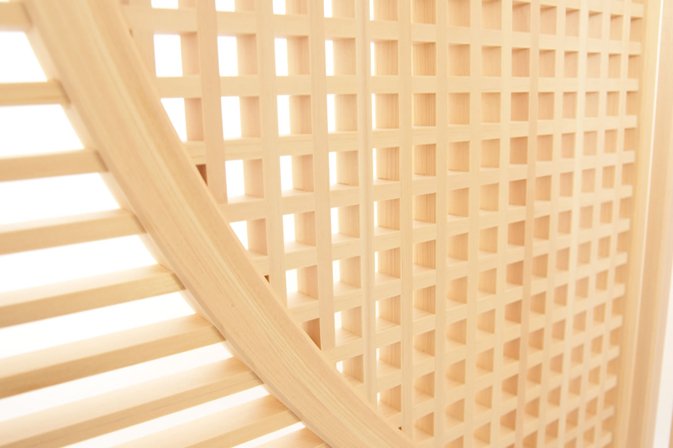 BCXSY, Detail from Origin Part I: JoinThey have also been shortlisted for Design Museum London's annual Brit Insurance Design Award (click here for the Awards page on the Design Museum London website), and will be taking part in the exhibition to be held at the museum.They came to Israel for the opening of "Post Fossil – Excavating 21st Century Creation", in which several of their works are being exhibited, and a photograph of the couple as modern-day cave people appears on the cover of the exhibition catalogue (click here for the exhibition page).The photograph, as it transpires, is one of a series in which the two feature in different identities, ages, and figures, for projects they create bearing titles such as PLAY!, FOREVER! and CHANGE!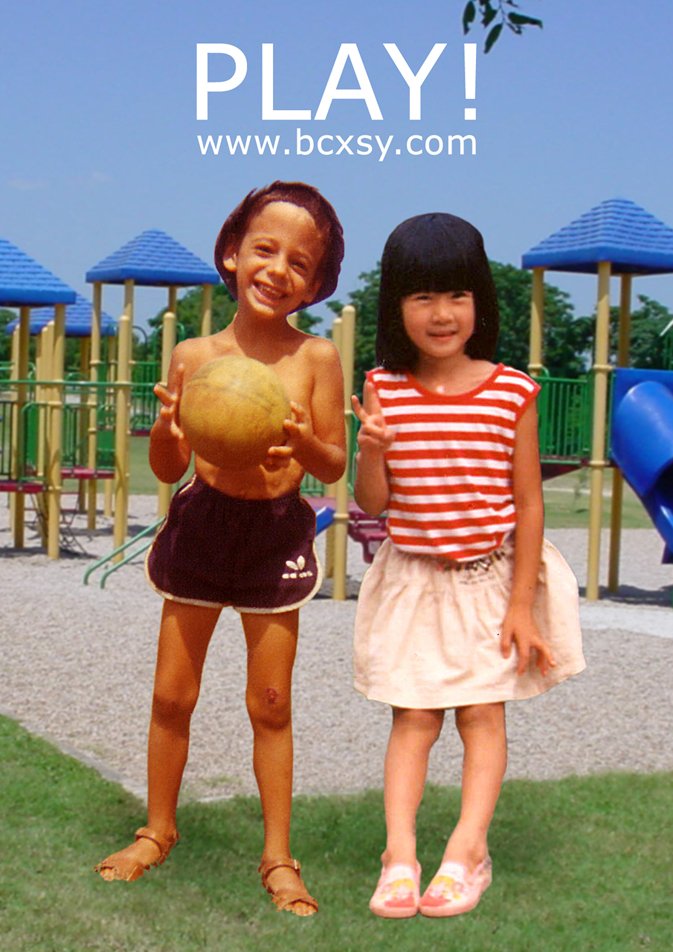 PLAY! Photo: Herman Mertens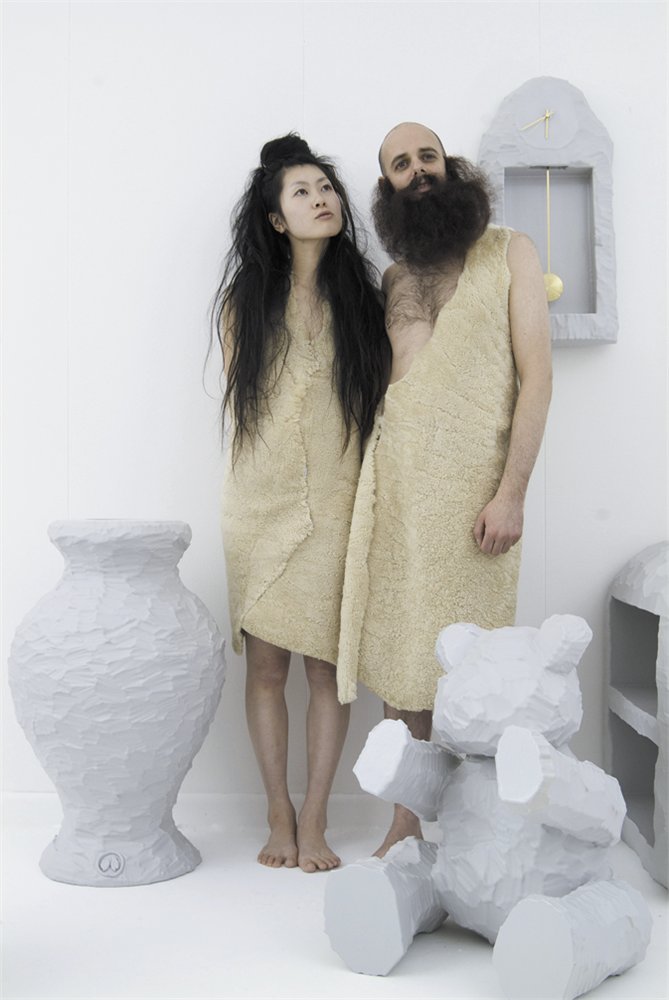 BCXSY, CHANGE! Portrait: Jakob Hohmann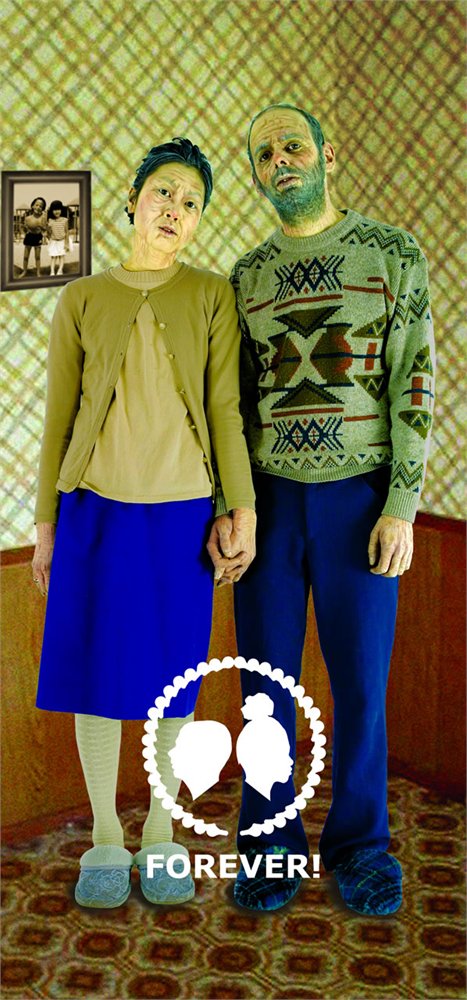 BCXSY, FOREVER!The first collection, PLAY!, created in April 2007, was "conceived out of a desire to bring a sense of nostalgia and playfulness into the grown-up environment". Recognizable childhood motifs and patterns are reborn and remolded into new designs for furniture, lighting, and home-ware. A bookshelf in the form of a seesaw requires balance to be maintained in the weight of the books, a swing that is a lamp that glows in the dark, and a system of modular shelves that enable unconventional combinations.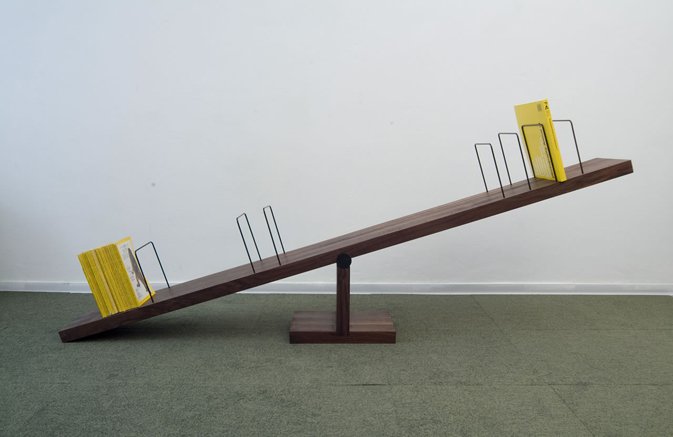 BCXSY, PLAY! Photo: Herman MertensThe second collection, FOREVER! (April 2008), ponders questions like, "How long is an eternity?" and, "How does one quantify the unquantifiable?" "It is a collection of products that aims to define the indefinable", they explain. It includes Golden Glory, a series of mass-produced plastic objects which they hand gilded and thus transformed them into truly remarkable modern-day keepsakes.'Destilled Nature' Vases for Dead Flowers is also part of this collection. "Can beauty last forever?" they ask, and respond with a series of vases that display the ghost-like silhouette of faded flowers and create a unique centerpiece for faded beauty.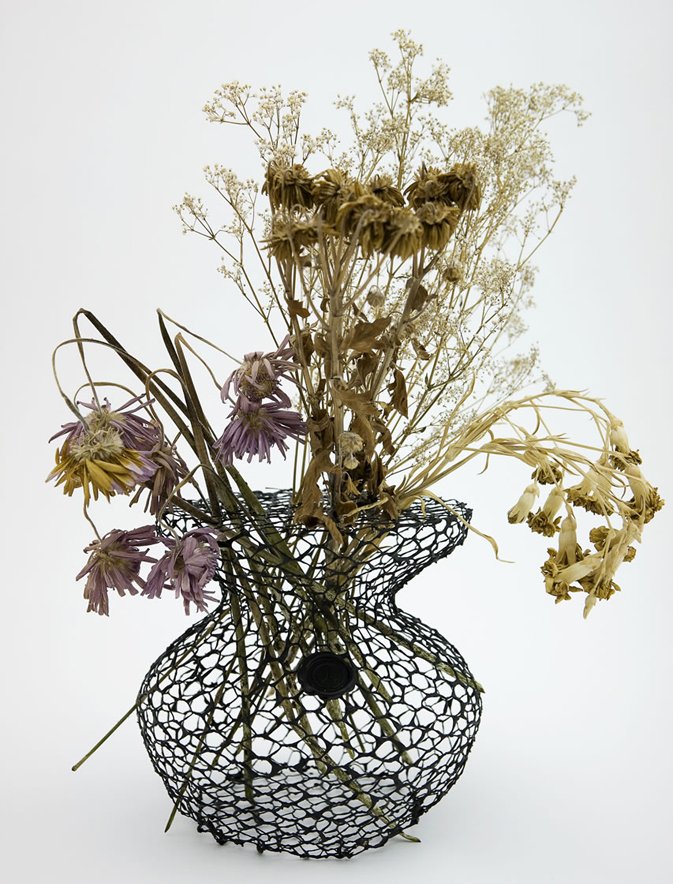 BCXSY, FOREVER! Photo: Sheri AvrahamCHANGE! (April 2009) presents the new Stone Age through the eyes of the contemporary designers. The collection, made of rubber-coated foam ("which looks hard and heavy, but is in fact soft, flexible and light", says Boaz), emphasizes their love for handwork and the respect they have for the various arts."I love people and I love being influenced by them", says Sayaka, and Boaz continues, "We have enormous respect for professionals. Some designers are satisfied with the brochure or brief they receive. We like to travel to places where the things are made, live with them, and learn from them. It's important for us to feel the people, the process, the work, and the materials. It stems from the fact that we care".