10 August, 2015 / Adi Hammer-Yacobi
In an era of technological inundation, it was nice to remember that until not so long ago there was a likable and essential object in use called "the scarecrow"
They remind us of our grandmother's house, summer vacations in elementary school, and evoke nostalgia and an aroma of "vintage". The devaluation of the word in recent years raises some doubts concerning its meaning and the place of product designers within this trend. Is every object from the past "vintage"? And, what happens to it if it is revived? Redesigned?
I do not have answers to these questions. The fad of surrounding ourselves with the aroma of objects from the past is all well and good, albeit we do not always actually use them since they are not necessarily suited to our way of life in the present. So, rather than preserving them as a boastful collection, touching them only when we dust them off before special occasions, some graduates from the various industrial design departments decided to restore a selection of familiar objects into our consciousness. They have done so with great sensitivity while adapting them both technologically and morphologically to contemporary reality, and consequently they can also be used.
In an era of technological inundation (another particularly prominent subject in this year's graduate exhibitions) it was nice to remember that until not so long ago there was a likable and essential object in use called "the scarecrow", and that our parents used to listen to records every evening on a record player. It is even nicer to go back to using these objects and somewhat slow down the technology race that at times tramples the added values attending these obsolete objects. It seems that it is worthwhile to leave room for simple manual action, warm material, and the visualization of the object in our surroundings.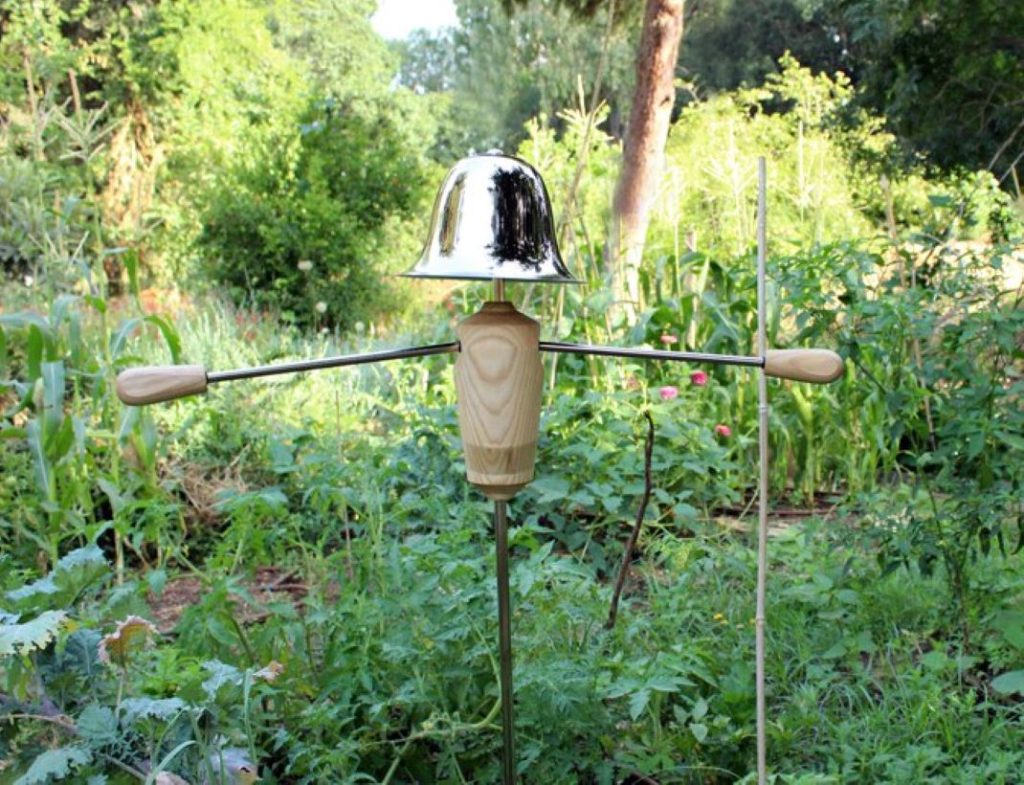 Dana Sitry's project, "Scarecrows", examines the scarecrow as an icon, and delves into its cultural and historical contexts, and the meaning of the scarecrow in today's society. Through morphological simplification and refinement she created a series of scarecrows that move in the wind and deter birds by dazzling them. The scarecrow, which is more familiar as an improvised object, is transformed into an actual product that revives not only the icon but also technological traditions such as metal spinning and engraving that have also virtually vanished from the world.
Yakir Boaron believes that use of a record player is attended by unique ritualistic actions: from taking a record out of its sleeve, through dusting it, to placing the tone arm and stylus on it. Whereas modern audio systems conceal their inner workings from the user, the updated record player Yakir designed with a great deal of attention to the fine details places emphasis on linear movement: the connection between the straight tone arm and the turning record creates the connection between music and movement.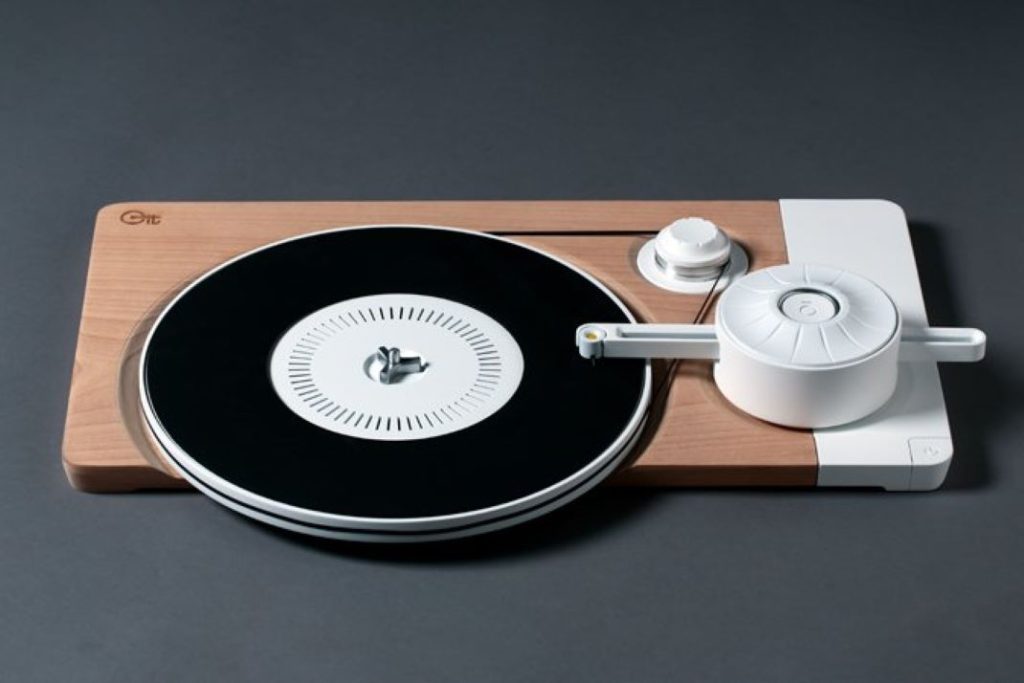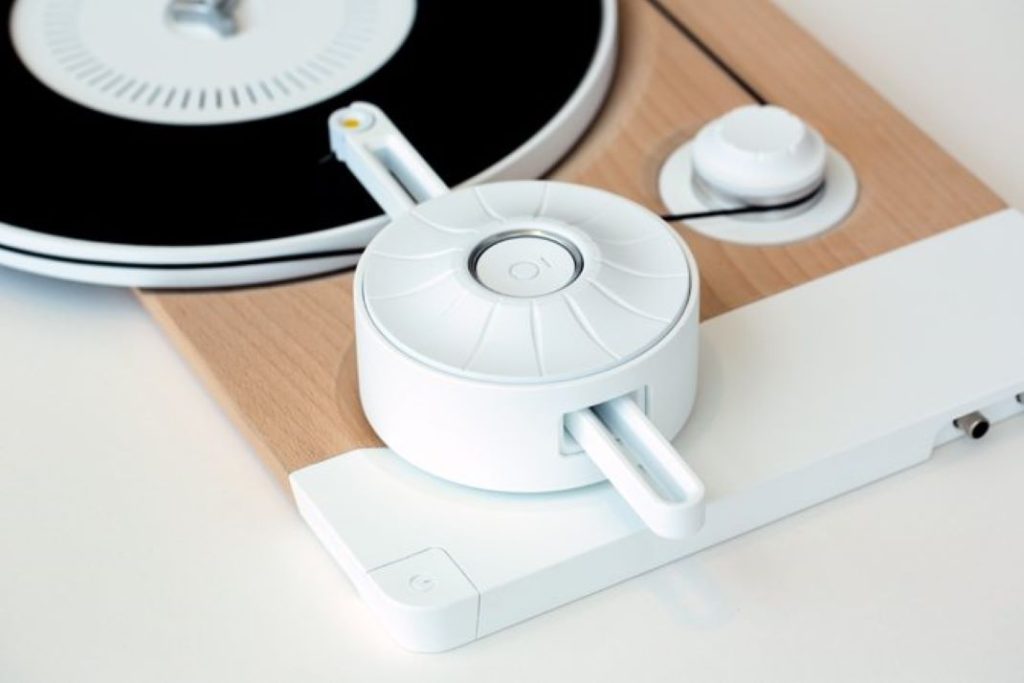 Ofri Dror's "A Horse from a Different Story" is a morphological study of the iconic rocking horse in the course of which she examined the boundaries of the object by deconstructing it into its various components and reconstructing it from a different perspective concerning its form and use.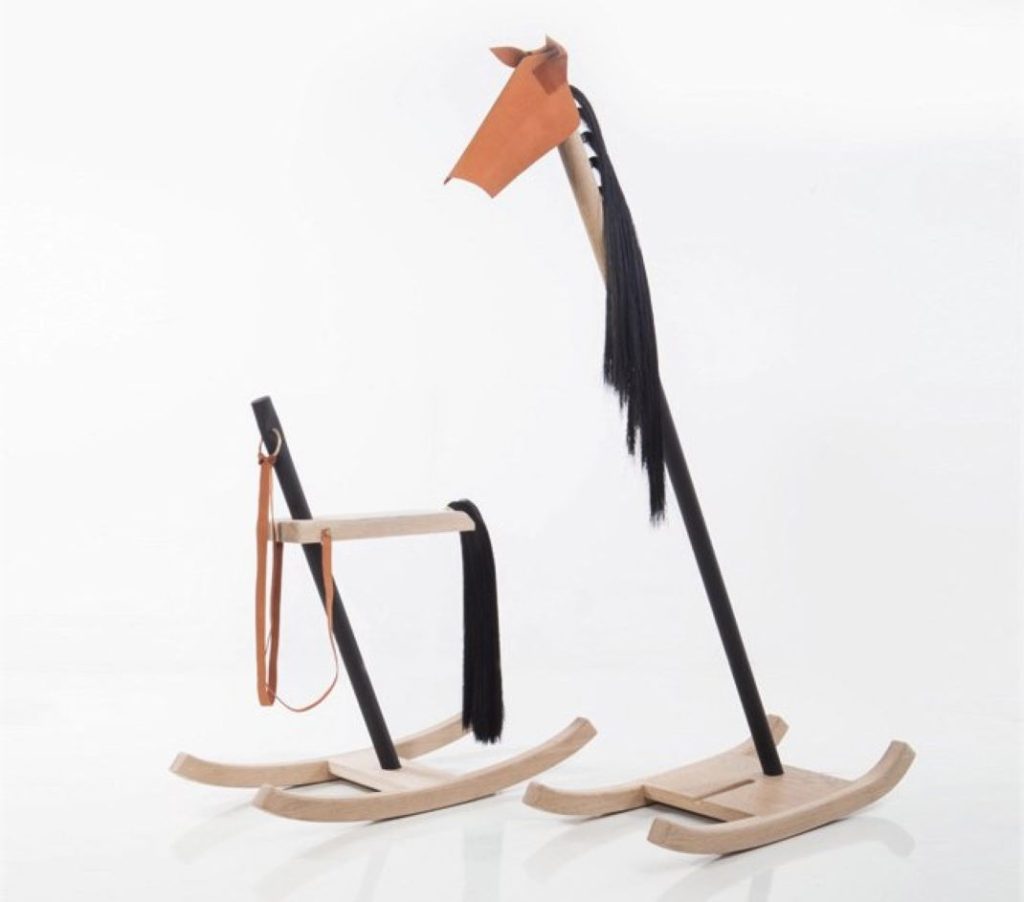 Dana Regev's project is somewhat different since it involves designing new objects for past activities. For memories. She asks us to try and remember our childhood days when we sought any excuse to go out into Nature and spend as much time as we could there. We observed it, gathered from it, and enjoyed its fruits. Basic activities that today's children rarely experience.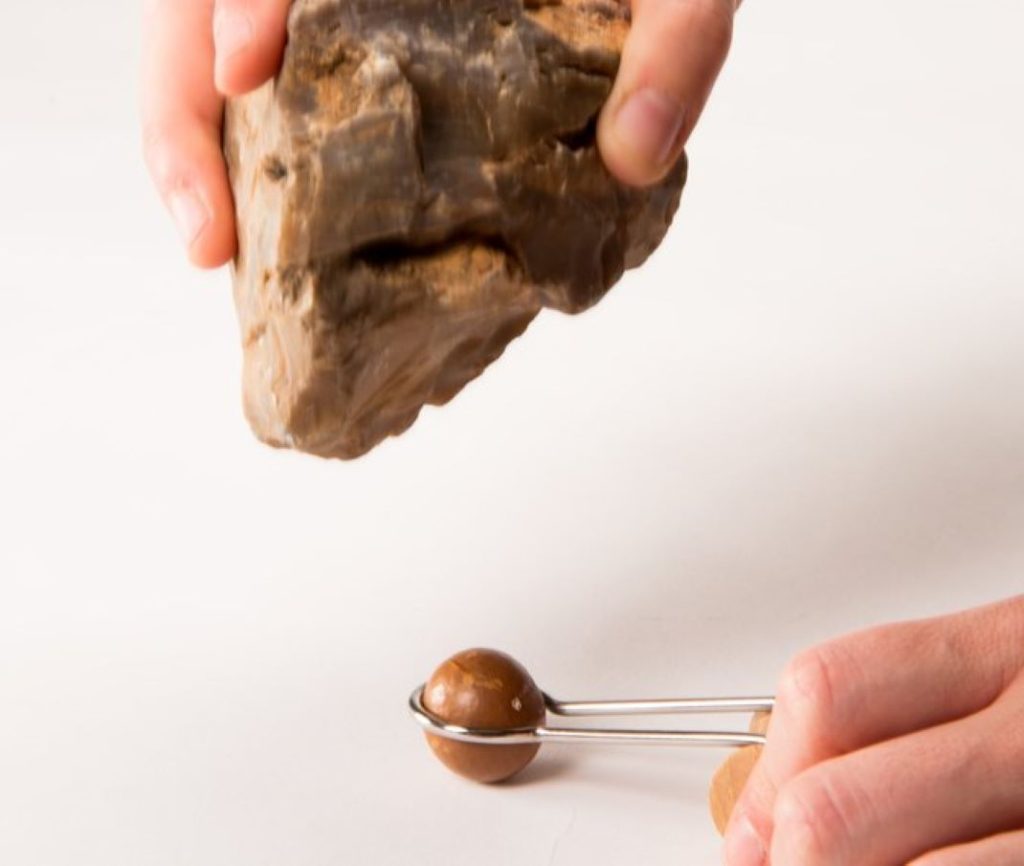 The series comprises four functional tools concealed within pieces of jewelry and tell the story of Dana's childhood experiences in the four seasons: summer – a tool for picking prickly pears; autumn – a tool for cracking macadamia nuts; winter – an identification tool; spring – a tool for picking flowers. Generally, tools that are unfamiliar to us make us wonder about their use, who were they intended for? When were they in use, and why? To answer these questions they have to be turned over, taken apart, tried out, turned round, and bent in order to understand their full use.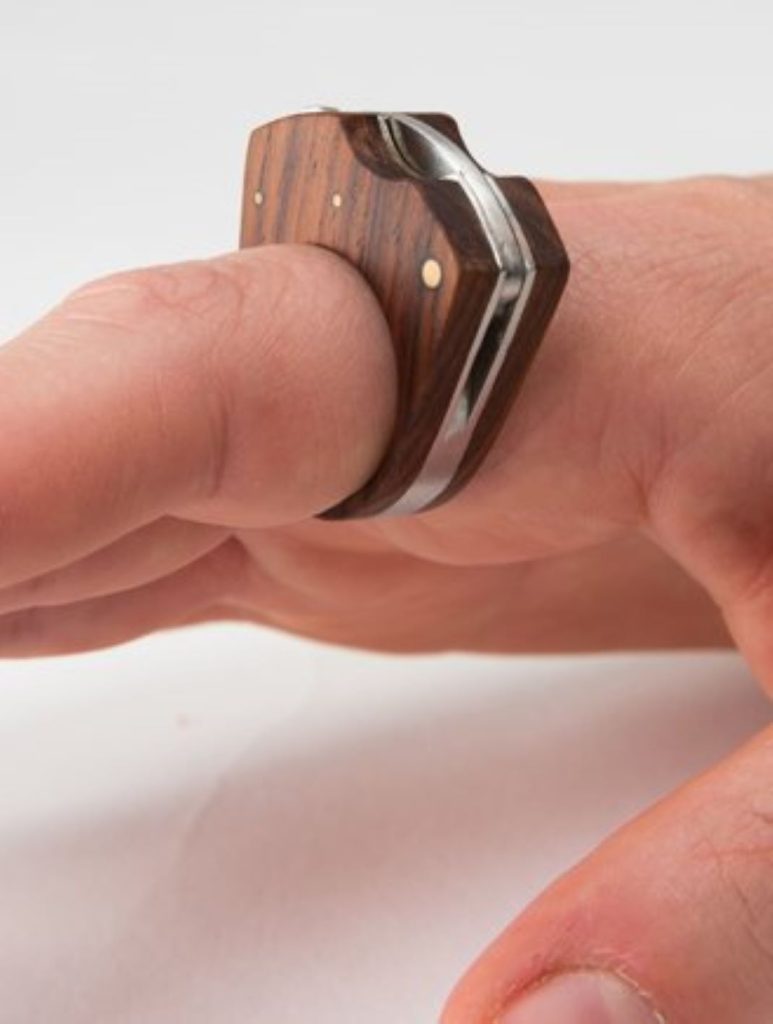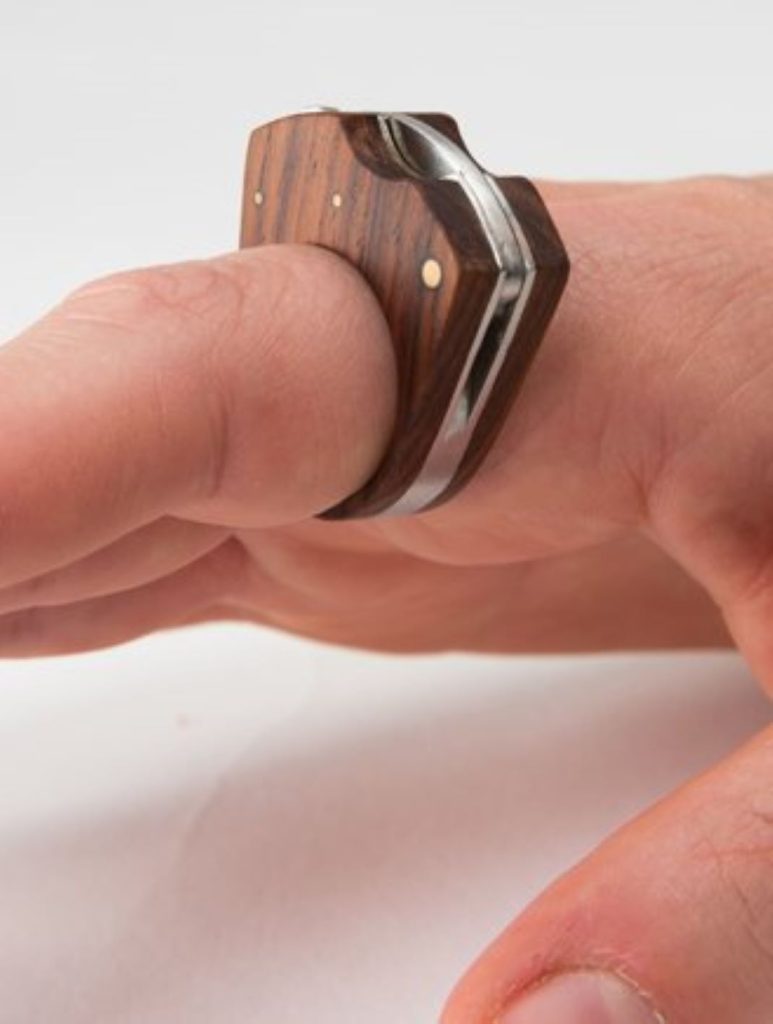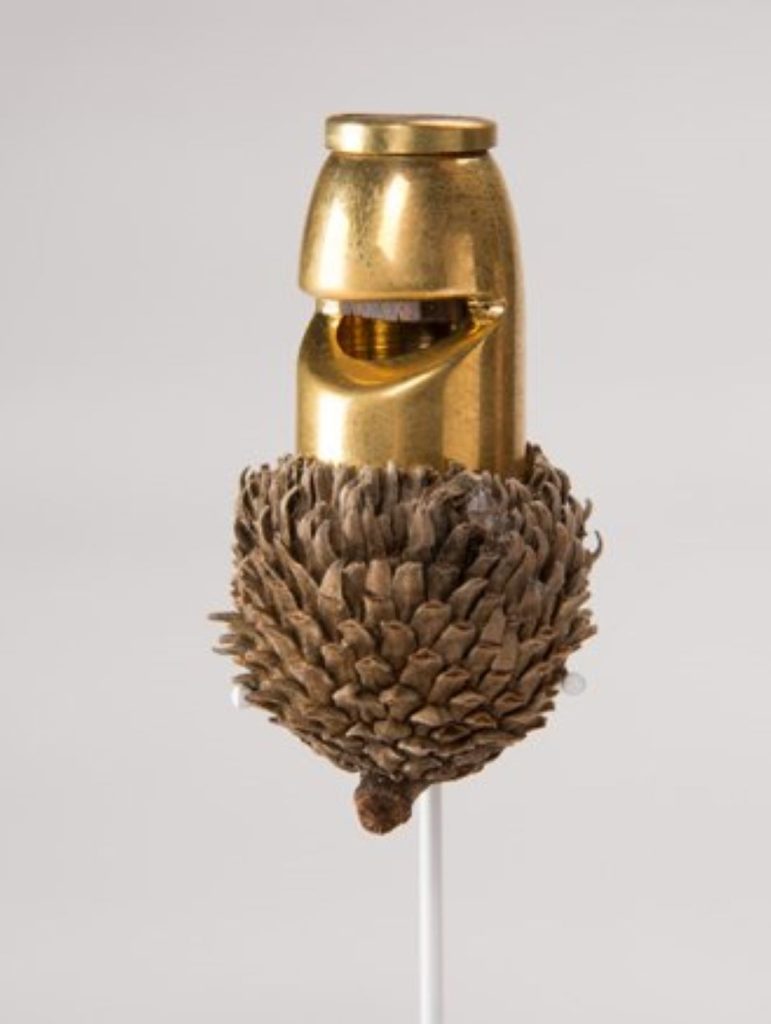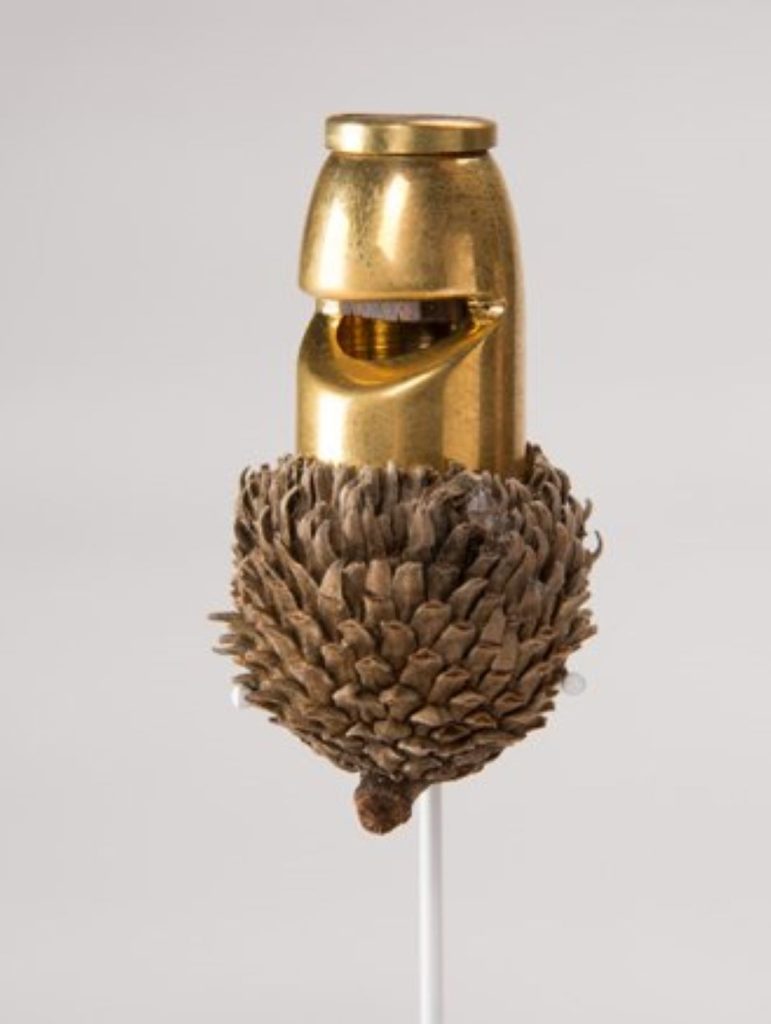 Like the other projects mentioned here, this one engages in the past too, albeit not in restoring objects of the past, but in creating new objects as a tribute to personal-collective memories. Special projects of this kind evoke a pleasant sense of something familiar-new, and a kind of wide smile with an echo of the past behind it.