Just before the exhibition opened at the Museum, Ron Arad presents a variety of pieces created in the past year.
Just before "In Reverse" exhibition opened at the Museum, Ron Arad presents a variety of pieces created in the past year, and just the names he gives them are sufficient to attest to his great love of words and stories.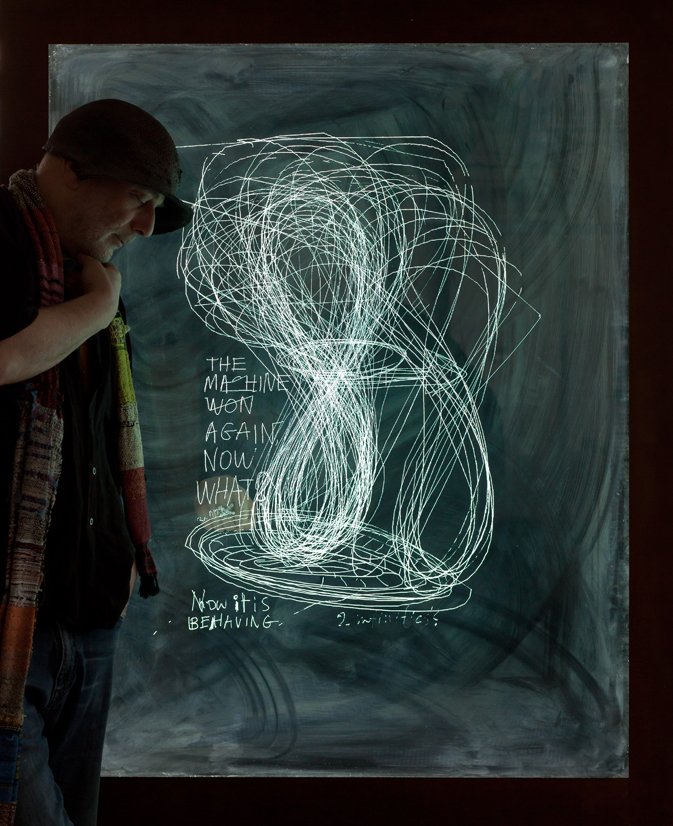 Photograph: Ron Arad Studio & Francesco Allegretto
Ron Arad is a storyteller, and he is the kind of storyteller who doesn't let his readers turn to the last page to find out how the story ends. He scatters clues along the way, he makes the story more intricate, and he expects that at a particular moment, when readers reach the end of the story, the complete picture will be revealed.
This kind of moment will be granted to visitors to his exhibition at Design Museum Holon. With very few preliminary details and hardly any images, visitors will be exposed to the story Arad tells for the first time, uninterrupted. In a world flooded with images, how many times have we had an opportunity to experience such a primary experience, without previews? Without the incessant assault and endless drip-dripping of the flow of information?
The piece he recently created for the Venice Biennale also begins with a story. He misses the train to Naples, and as he's standing watching the train depart, he sees a man engraving shapes on the windowpane of the carriage he's sitting in. "In every train ride there is a lot of love and hate on the panes of windows, but they're almost invisible until you apply light to them". Last Train, which was commissioned by Steimetz Diamonds, includes a prototype of Ron Arad's fist adorned with a diamond ring that is used for drawing on glass.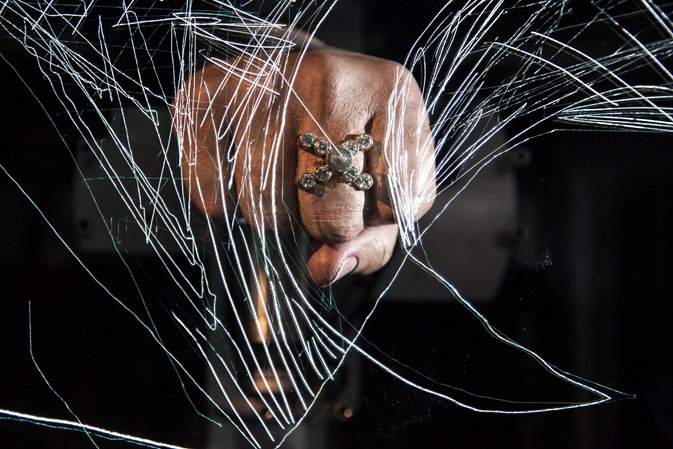 Photograph: Ron Arad Studio & Francesco Allegretto
Sculptor Anthony Gormley tries out Arad's Last Train
An extensive solo exhibition at the Museum and an interactive diamond ring are not the only works Arad had shown in the past year. In April at Salone del Mobile, Arad presented No Bad Colors as part of the exhibition's flagship project.
His Office for Living project, commissioned by Cosmit, the Salone's parent company, examined the changes that have taken place over the years in our workspace, and proposed an alternative for what French architect and the exhibition curator Jean Nouvel describes as "lifeless, cloned, uniform, and graceless" contemporary offices. Five spaces were presented in the exhibition which proposed different possibilities for blending office and home, and especially creating a personal space wherever the office is located.
In a separate space, next to Philippe Starck, Marc Newson, and Michele de Lucchi, Arad presented his workstation, comprising a desk, shelves, and a colorful wall that employs a special technology called "Active True Color" invented by Versalite, an Israeli-American company with which Arad has been collaborating in the past year.
The color of the wall changes all at once or gradually fades as electrical currents pass through a layer of liquid between two transparent panes of glass. Users can change or preprogram the changing colors by means of a dedicated application. The colors look natural, and unlike other screen lights they are non-invasive, they do not require artificial lighting, and most importantly – they consume minimal electricity.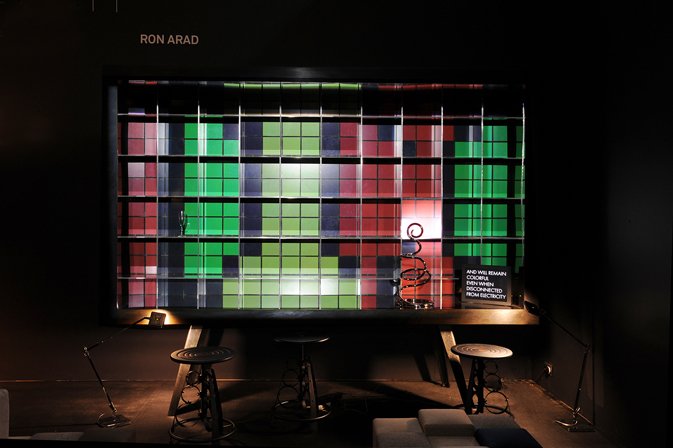 Office for Living, Ron Arad
Arad designed a new collection for Moroso that includes Glider, a red couch that glides back and forth along tracks, and seemingly floats.
The Three Nuns stool is made of tempered steel and butterfly nuts that enable pressure regulation and prolonged sitting. The stool looks like a direct continuation of Arad's sprung steel wheels, Two Nuns (2011). Z-Shelf is a series of shelves that can be assembled in different configurations, and are made from Ron Arad's favorite material – metal.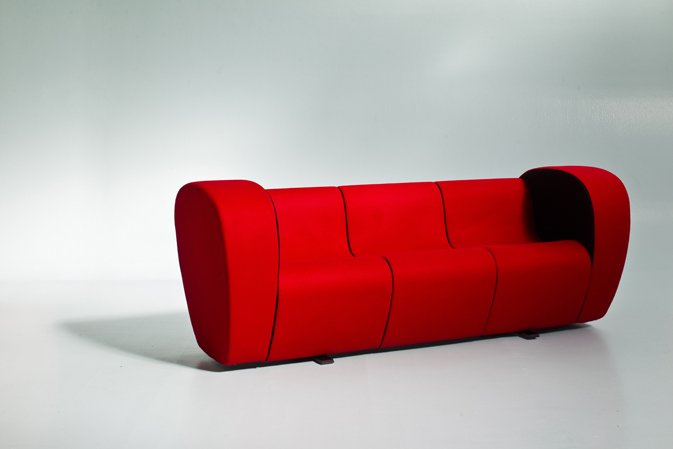 Glider, Ron Arad for Moroso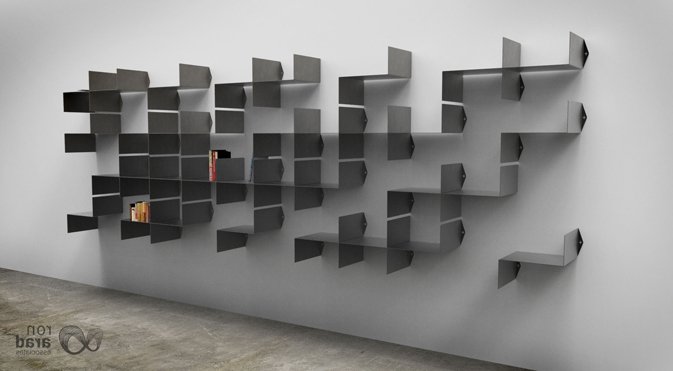 Z-Shelf, Ron Arad for Moroso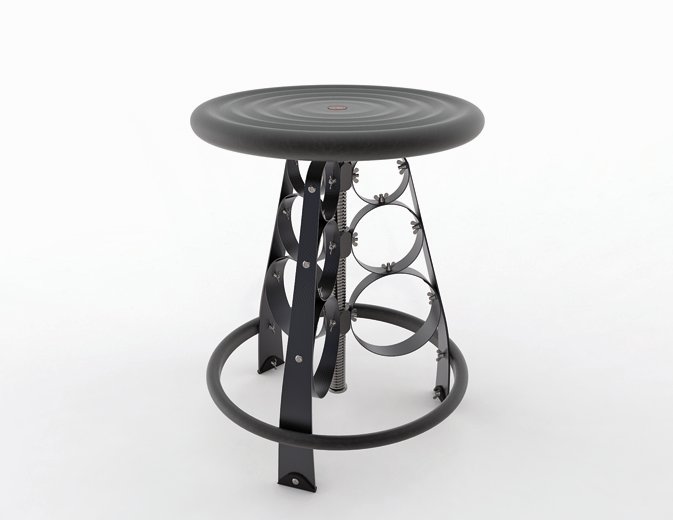 Three Nuns Stool, Ron Arad for Moroso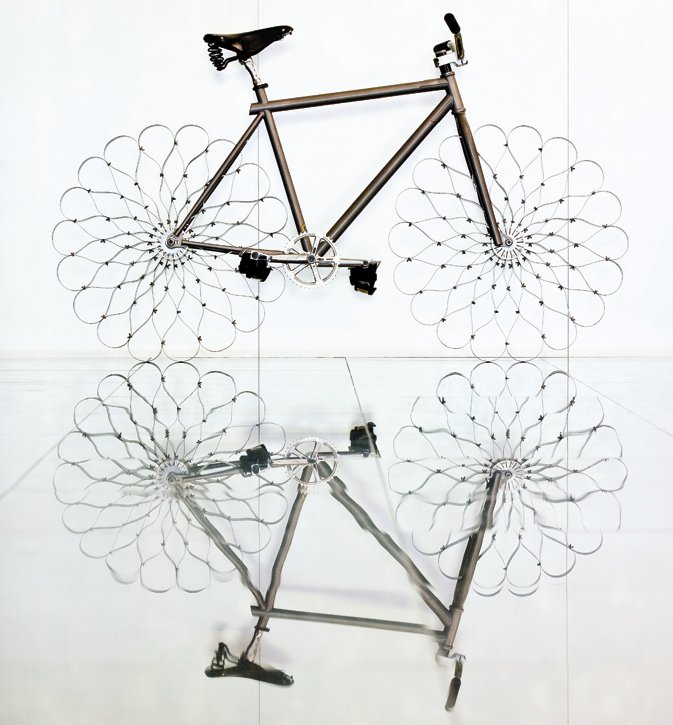 Two Nuns, Ron Arad
Two Nuns in action
"When you work", says Ron Arad (from In Retrospect by Lydia Lee, exhibition catalogue) "you choose to do something one way, and there are lots of other ways you could have done it, but you just think, well, maybe next time. And then later you do actually come back to it". These back and forth movements, as well as the endings of the stories he has chosen, can be seen at the exhibition in the Museum.