24 May, 2012 / Maya Dvash
In a recent interview for Australian Design Review, British design critic Alice Rawsthorn attempted to answer the question: "What is good design?"
In a recent interview for Australian Design Review, British design critic Alice Rawsthorn attempted to answer the question: "What is good design?""What is and isn't good design has preoccupied designers, design critics and commentators for many decades", she said, "and I think what's interesting about it is how our perceptions of good design have changed over the years. But if you look at what are absolutely non-negotiable qualities of any good design project, number one, it's got to work, it's got to fulfill its function. Increasingly, it has also got to be easy to use […] A huge and very positive change in perceptions in recent years is what you could call 'the guilt factor', which equates to ethical and environmental responsibility. If we have the slightest reason to feel guilty about any aspect of the way that something has been designed, developed, made, sold, shipped, or will eventually be disposed of, it can't be deemed to be good design".In the book she's been working on, says Rawsthorn, she examines how society's expectations of design are changing, from the Industrial Revolution, which professionalized design, but also curbed and constrained it, through the years during which design was seen as a commercial tool, very much a lackey of consumerism steeped in conspicuous consumption, to the new breed of social designers who are applying design thinking and the design process to reinvent critical areas of social services.Discussions on the changes occurring in the role of design take place in numerous conferences all over the world, but seem to almost completely bypass the biggest and most prestigious exhibition, namely Salone del Mobile in Milan, which designer Jasper Morrison recently suggested should be renamed 'Salone del Marketing'.Perhaps it is the difficult years of the recession, which have not left the design industry untouched, that are now making their mark. According to Cosmit, which organizes and runs Salone del Mobile, the data indicate a decline in visitors from 334,673 in 2010 to 321,320 in 2011.While this is a slight decline, it is gradual and steep relative to 2008 that had a record 383,793 visitors. There are, of course, fewer exhibitors as well, and the number of new objects companies are showing in the exhibition is also lower. Perhaps it is the collaborations, which are closer today than ever before, between commercial companies that are not necessarily furniture manufacturers that engage in intensive sales promotions and show misrepresentations of quality design.It was hard to ignore the feeling that very few companies showed new directions or interesting trends this year, but most of them took part in a kind of carnival atmosphere of almost forced merriment, glaring fluorescent colors, childish furniture, and basic forms. Everybody must be happy.This applies to the strange showing by Lenny Kravitz for Kartell who covered a Philippe Starck 'Mademoiselle chair' in snakeskin; and it also applies to Tom Dixon's design space at Milan's Museum for Science and Technology where the permanent exhibits – such as a huge attack submarine – were considerably more interesting than the exhibition curated by Dixon.Nevertheless, there were some companies that overshadowed all the rest and managed to attract the eyes and the heart. At the Triennale di Milano exhibition, Fabrica, Benetton's communication research centre, mounted two interesting exhibitions. One presented a series of spectacular new store display fittings made from wood, metal, and Perspex in blue, yellow, red, and green.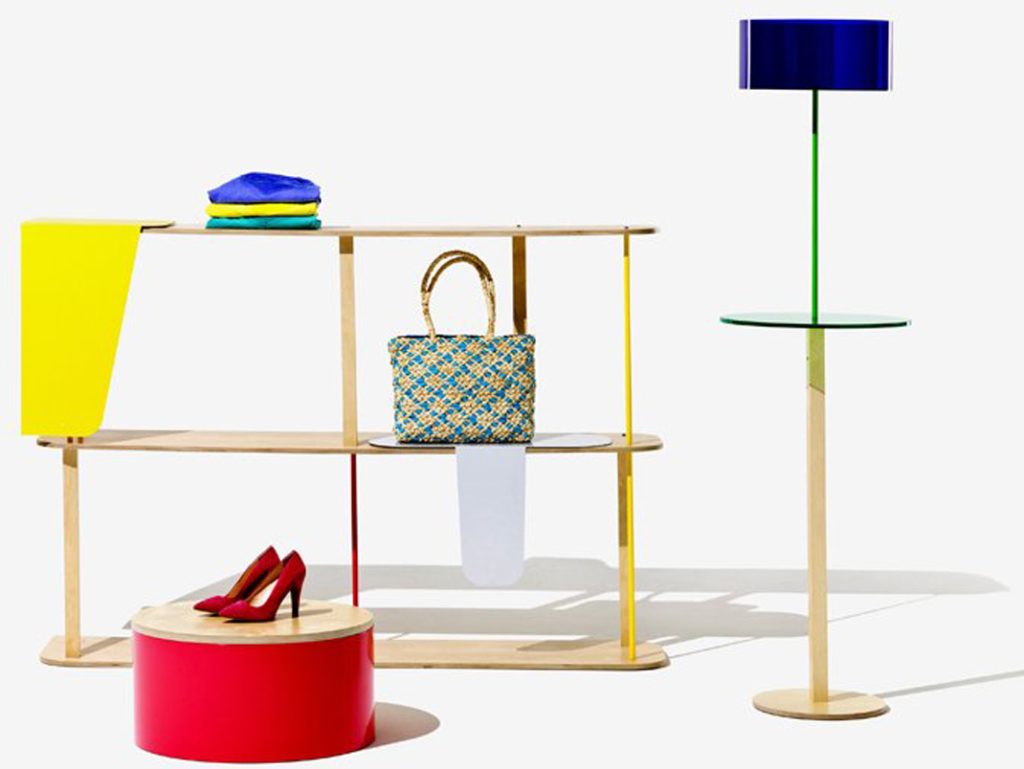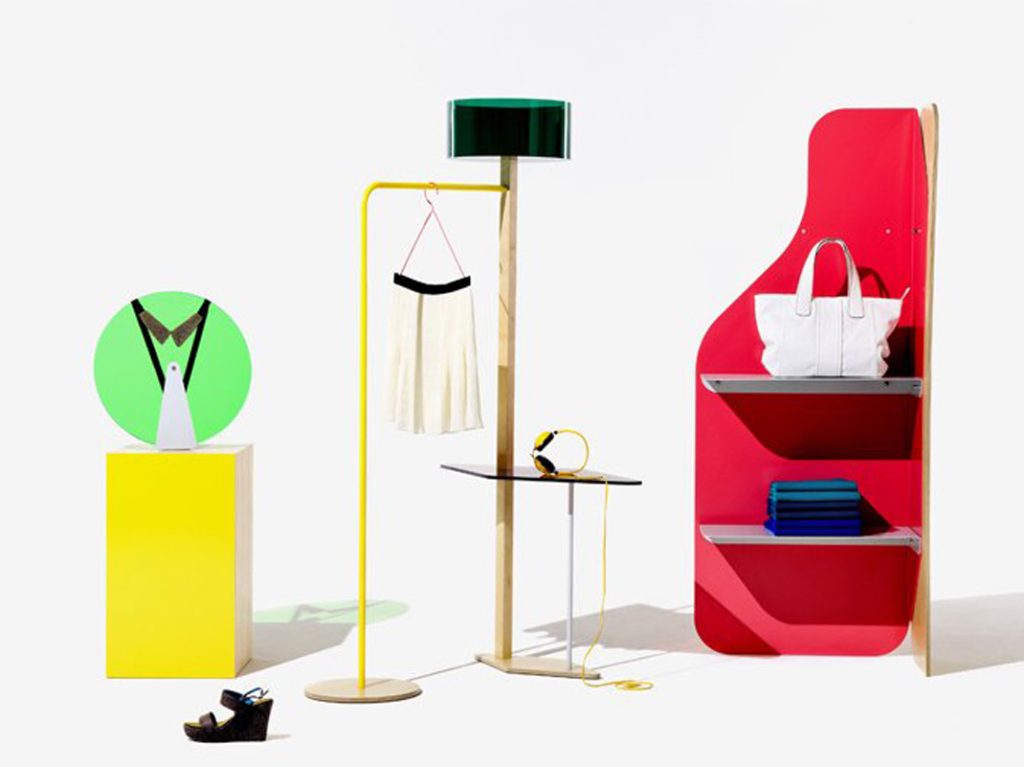 Ikea, which does not regularly show at Salone del Mobile, presented its new PS collection under the slogan: 'Design Belongs in Real Homes'. The complete environments it showed highlighted another recent trend – design of a complete environment that provides a sense of a small, formulated world that can tell a whole, non-fragmentary story. Ikea also launched a website, PS At Home, where it invites visitors to upload images of items from the collection as they look in ordinary homes. The result is much less colorful and inspiring than Ikea's exhibition, but faithful to the exhibition's slogan.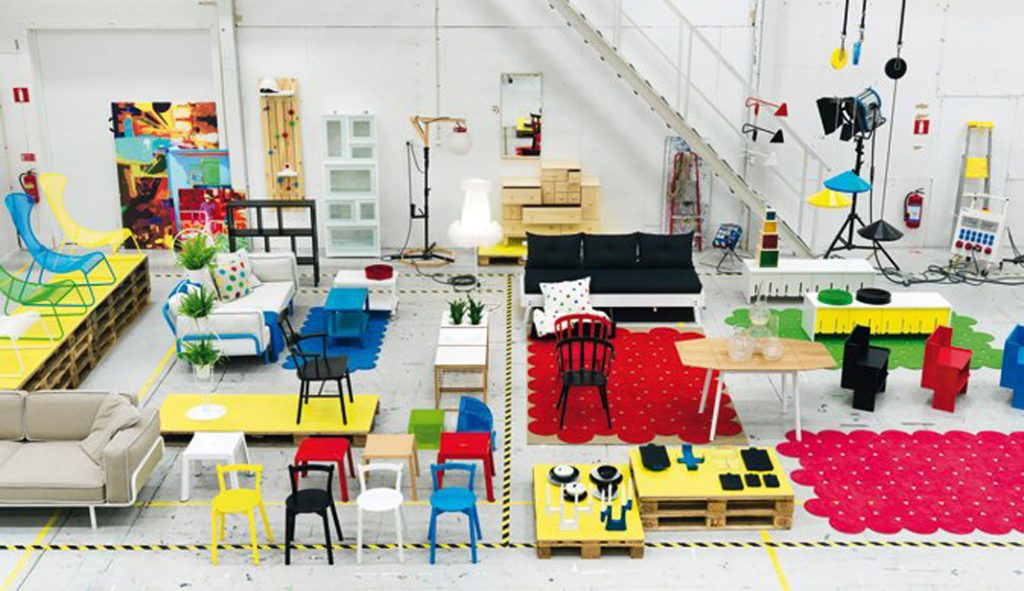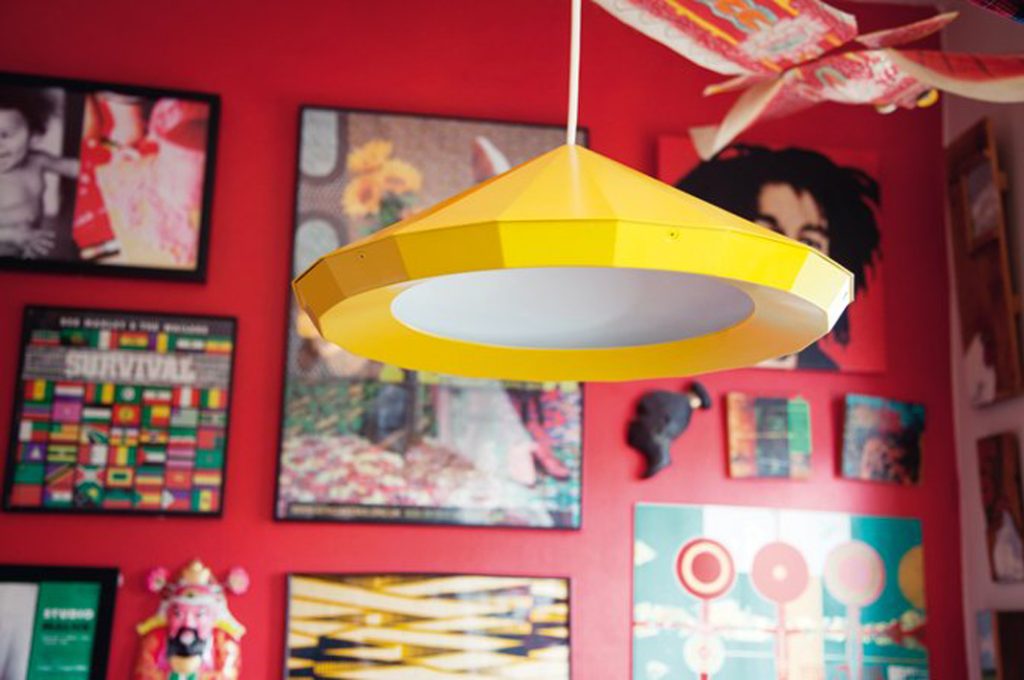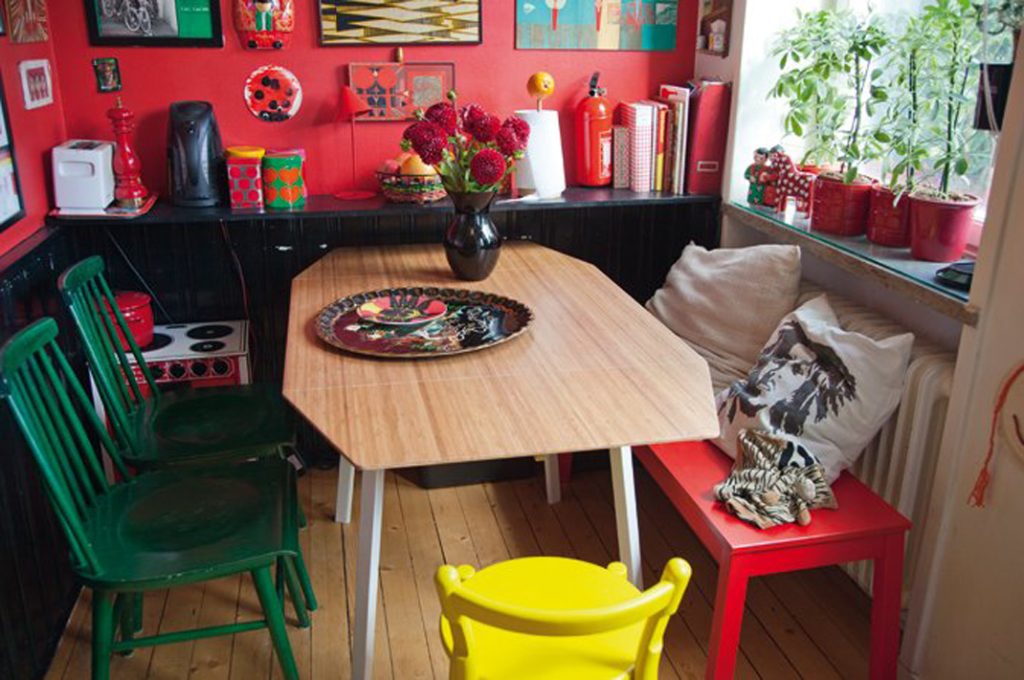 Ikea, a company that manages to evoke interest time and time again in the way it advertises itself, did so this time as well. Under the slogan 'People Bring Design to Life', inspired by iconic graffiti artist Banksy, dozens of graffiti artists swooped down on the city and pasted stenciled black and white posters and slogans on Milan's subway walls, stairs, and floors.
This year there were numerous collaborations between designers and commercial companies that enable the former to create meticulously crafted objects and the latter to give their company added value. One of the most successful of these was between design-textile company Kvadrat and designers who created a spectacular exhibition space. Kvadrat, which was established in Denmark in 1968, decided to breathe new life into one of the best-selling textiles in its collection over the years – Hallingdal, which is composed of wool and viscose. Hallingdal was first designed in 1965 by Nanna Ditzel, one of the only women designers in the exclusive male world of design in those years who worked together with renowned designers such as Arne Jacobsen, Hans Wegner, and Verner Panton.
The exhibition was held in the ??Jil Sander Showroom under the curatorial guidance of Patrizia Moroso and Giulio Ridolfo, who approached seven international curators (including Tord Boontje, Ilse Crawford, and Constance Rubini) and asked them to choose designers to provide a new, modern interpretation of the company's iconic textile.Some of the designers drew inspiration from Ditzel's color palette, and others from the qualities of the textile itself. Of the thirty-two designers from all over Europe, the US, and Asia, Shay Alkalay and Yael Mer stood out with their design, Selvedge, as did Mischer'Traxler who created wood frames that display pieces of textile like works of art. Particularly interesting was the car-sofa created by Bless – the kind of sofa that could easily fit into our living room.