15 September, 2011 / Maya Dvash
London Design Festival will be opening this week, celebrating the uniqueness and centrality of the city in the world of design with a range of events, performances, and exhibitions
In the aftermath of last month's riots, the London Design Festival will be opening next week, celebrating the uniqueness and centrality of the city in the world of design with a wide range of events, performances, and exhibitions, of which we have selected five that you won't want to miss.It is apparently no coincidence that this year some of the London Design Festival organizers have chosen to celebrate the city's cosmopolitan nature and the fact that many designers from around the world make it their home. "We want to re-own what London stands for", states chairman of British design firm Established & Sons Angad Paul, "to celebrate its internationalism, creativity, eclecticism and humor, and remind everyone that being a part of London remains something to be proud of". His words allude to last month's events and the attempt to restore a relationship of trust with the city after the rioting, burning, and looting. Under the title My London, Established & Sons have invited architects from all over the world to define and present their idea of London. The series of events and installations will be launched by Japanese group Nendo with an exhibition at the Established & Sons showroom, in which it will show some of the company's older objects as well as new ones.The London Design Festival, which is being held in the city for the ninth year, will include two major trade shows in east London, 100% Design and Tent London, with dozens of attendant events, exhibitions, and installations in the city's central spaces. Architect John Pawson will be showing an optical installation entitled Perspectives at St. Paul's Cathedral; David Chipperfield Architects will be showing Two Lines in the Size+Matter exhibition; and designers Yael Mer and Shay Alkalay of Raw Edges Studio will be showing an installation made of recycled computer monitors at the Natural History Museum.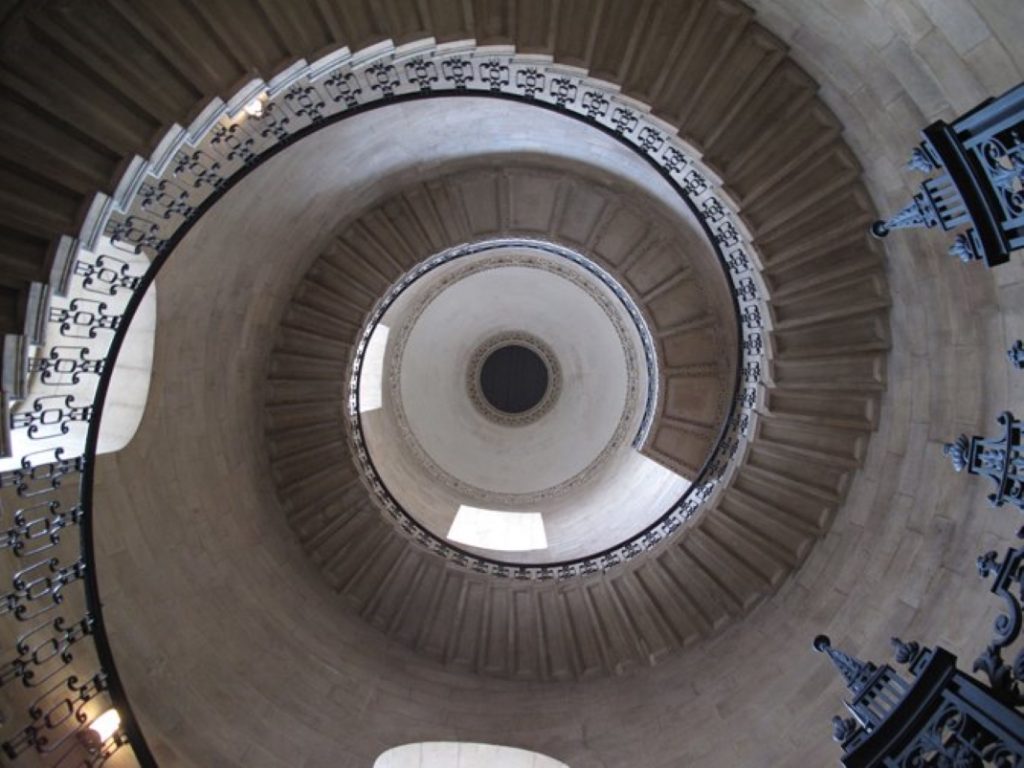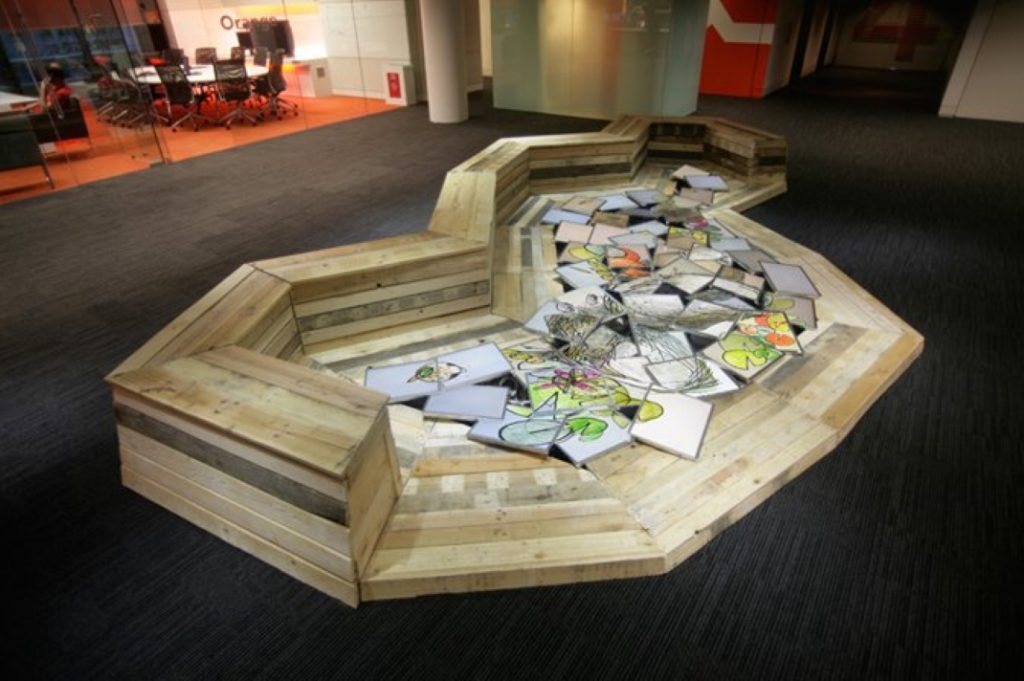 The Victoria & Albert Museum will be hosting twelve different design installations during the festival, including Timber Wave, a 16-meter wood sculpture by architect Amanda Levete on the stairs to the Grand Entrance; Scaffolding Brut, an installation presenting a series of porcelain scaffolding parts by Israeli designer Eyal Burstein of Beta Tank; Thumbprint, a chair designed by Ron Arad and re-created in bronze that will be shown all over the city; a temporary Postmodern Café that will open to complement the Postmodernism exhibition (opening at the V&A on September 24); Textile Field by Ronan and Erwan Bouroullec will be shown at Raphael Court Gallery; and Designer Maps, exclusive tour maps of the V&A created by cultural figures (Annie Lennox, A.S. Byatt, Judi Dench, Lulu Guinness, and Tom Dixon), which can be used to follow a special, personal tour through the V&A.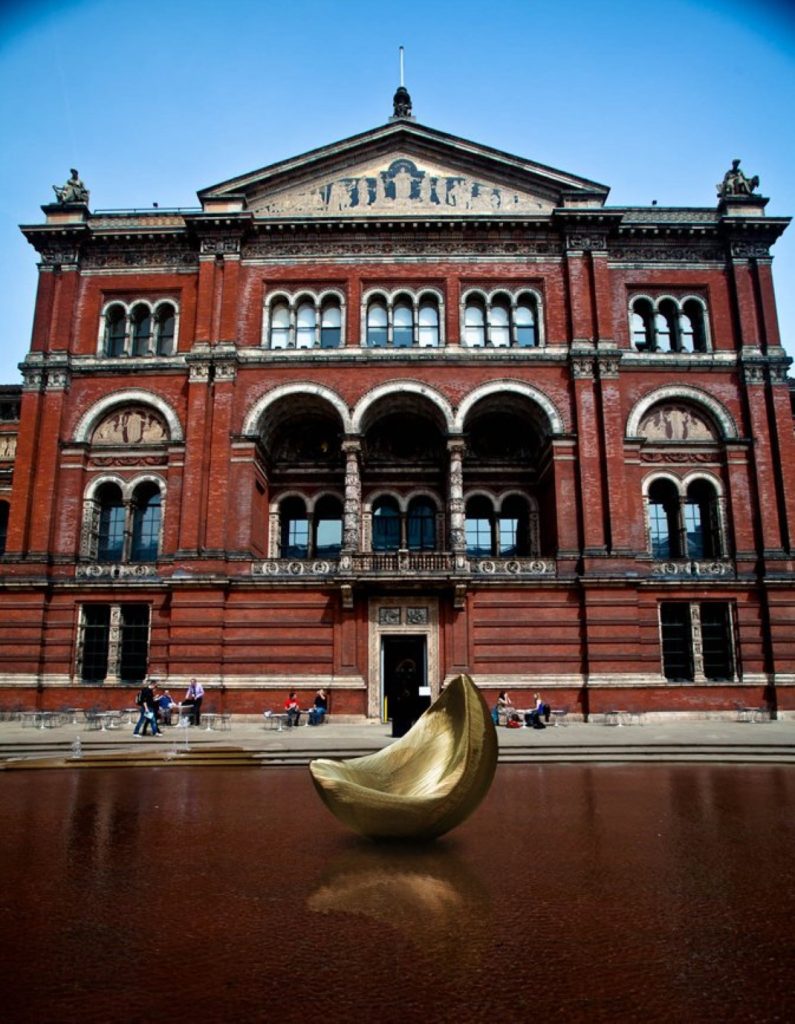 And once you've seen and done all that, here are five additional recommendations: Exhibition – A Cabinet of Curiosities Power of Making, curated by Daniel Charny, at the V&A, open until January 2, 2012. A life-sized crochet bear, a Delft-like ceramic eye patch, cakes decorated as disturbingly life-like babies made of marzipan, pencils whose tips are shaped into letters of the alphabet, a woven coffin, and an avant-garde hairpiece once worn by Lady Gaga, are just a few of the pieces being shown in an exhibition curated by Charny in collaboration with the British Crafts Council. More than a hundred objects showcasing diverse traditional craft skills, and even if some of the objects might appear like a collection of curiosities, they will certainly evoke regret at the loss of these crafts and skills in present-day society.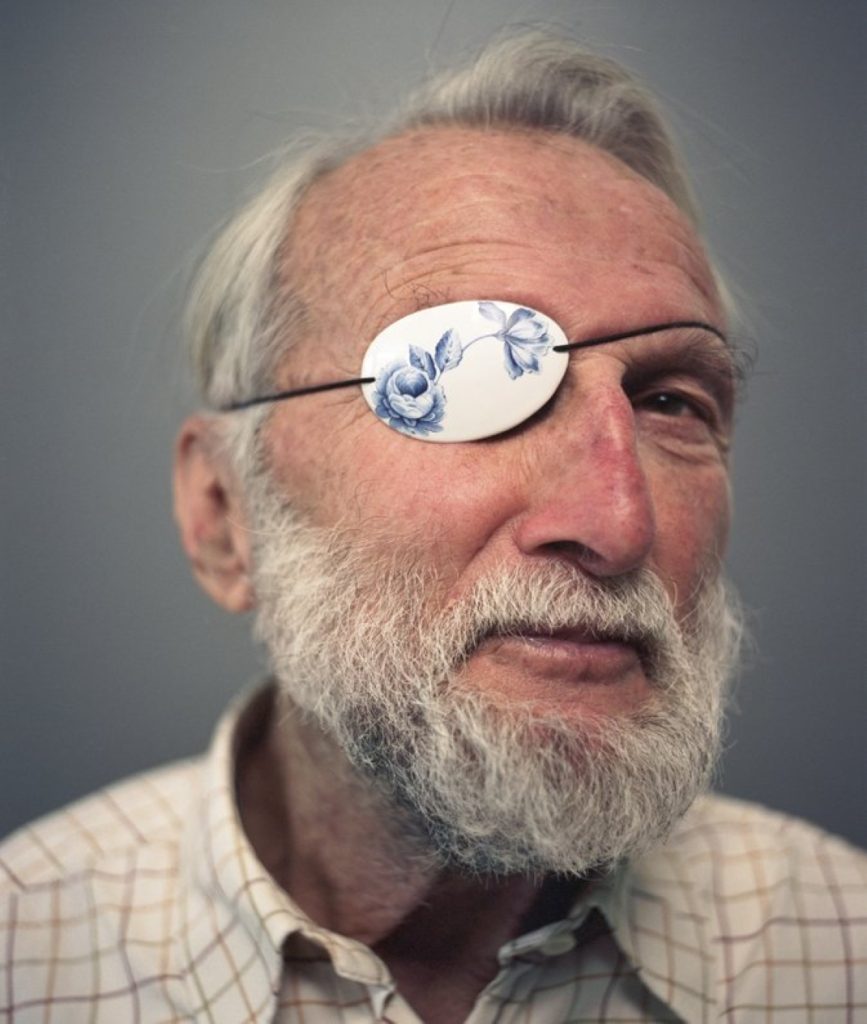 District – Local PrideThe Shoreditch Design Triangle in east London will include thirty shops, galleries, and exhibitions and will house the gallery of international online design magazine, Dezeen. The magazine, which has long since not confined itself to the role of merely documenting design, and functions as an initiator in the world of design, will be opening an experimental gallery in the district for a whole month, attending not only the festival, but also London Fashion Week and Frieze Art Fair. The gallery will be showcasing the works of thirty promising young designers and architects who have been featured in the magazine, including Israeli designer Sivan Royz, a recent graduate of the Department of Textile Design at Shenkar College of Engineering and Design, whose spectacular graduation project captured the attention of many in the local world of design only two months ago, and now in the international world of design as well (click here to read an article about Sivan Royz and a selection of other recent graduates).
PerformanceA performance by British designer Paul Cocksedge in conjunction with Concrete on Tuesday, September 20 at the Shoreditch Design Triangle, entitled Change the Record, in which during a live performance to music, Cocksedge will be transforming old vinyl LPs into elegant vinyl speakers that amplify sound from smartphones. Visitors are encouraged to bring their own records to see them transformed into a unique object for £25. The project, which was launched on August 27 at Ron Arad's installation at the Roundhouse, will be presented as part of the festival.
Another performance worth investigating if you're already in the area is the London Pecha Kucha, which will be held during the festival (on September 23), and will also include Israeli designer-architect Omer Arbel (click here for an article about Omer Arbel)Tour – For the Physically FitDuring the festival a series of guided bicycle tours across the city will be held in conjunction with Japanese bike company Tokyobike. Every day during the festival a guide will take a group of "design addicts" on a three-hour tour of the best design exhibitions and events in the city. The tour includes a designer lunch. Since there are only ten places in each tour, advance registration is advised. GalleryGallery Libby Sellers, opens September 21The accomplished curator who has opened gallery exhibitions in alternative spaces in recent years is opening a new permanent gallery with an intriguing exhibition by Italian design team Formafantasma (click here for an article about Formafantasma). Not to be missed!