The projects in the Industrial Design at Shenkar College graduate exhibition, engaged in completely different subjects.
A man goes into a shop, a catalogue in one hand, and a broken plastic toy in the other – let's say a toy chair. In the shop he points to a tool in the catalogue – let's say pruning shears – and hands the chair to the salesclerk. The salesclerk weighs the chair, calculates its value, and gives the man change – a small plastic bar. Meanwhile, in the backroom craftsmen shred the little three-legged chair and create a tool from it. In time, when the pruning shears fall from grace, the man will be able to return to the shop to shred them, get a bigger plastic bar and wait for the craftsmen to prepare a mountain bike for him.Despite appearances, this project (which was presented at the graduate exhibition in the Department of Industrial Design at Shenkar College of Engineering and Design) is not about sustainability or a critique of the mountains of non-degradable plastic that cover the earth, neither is it an admonition against bulimic consumption in the Modern Era. It is a project that invites us to linger for a moment over what we purchase and what we throw away, to slow down, and consequently enjoy what we consume. In an ideal world these plastic bars will replace money; a newborn baby will receive an allotted quantity of bars that he will be able to exchange.The decision to open with 1 Kg Plastic, a project by Ori Cohen, is not accidental. It raises several questions: about changes in the designer's role (agent of change?), and about graduate projects (What here is design? And is it enough?). But more particularly it is one of the few projects that seem to have been influenced by last summer's events, most which took place in Tel Aviv, and swept up so many young people. Most of the projects in the exhibition, the majority of which are very good, engaged in completely different subjects.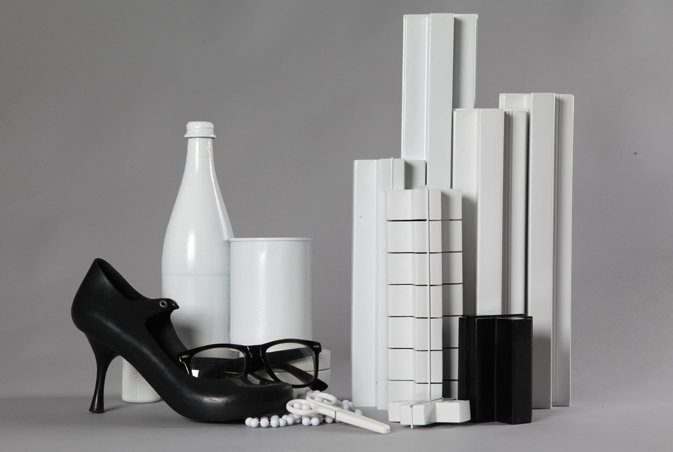 Ori Cohen, 1 Kg Plastic | Graduates 2012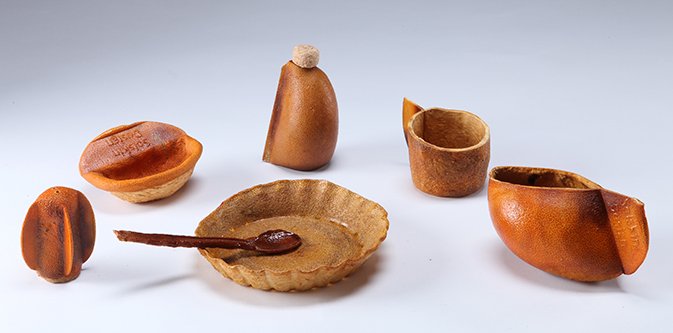 Ori Cohen, 1 Kg Plastic | Graduates 2012
One of the projects that sought to provide a solution for a familiar difficulty and is not afraid to engage in an issue that not many designers do, is Headstone for Layered Burial by Lior Rokah-Kor. The designer, who in the presentation describing her work process, makes use of an image of Daphni Leef, designed a headstone for layered burial made of layered Corian and glass, which gives the cemetery a uniform, well-tended, and tranquil appearance, and for a moment shifts one's thoughts away from layered burial.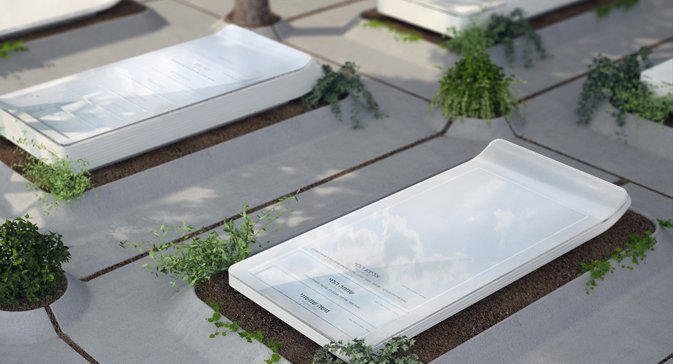 Lior Rokah-Kor, Headstone for Layered Burial | Graduates 2012Another project that engages with cooperation and community is Kitchen Knives Made in South-West Tel Aviv by Tomer Botner. Out of a desire to work and create in the community in which he lives, the designer created a series of kitchen knives together with the craftspeople, tradesmen, and suppliers who all work in Tel Aviv's Florentine neighborhood.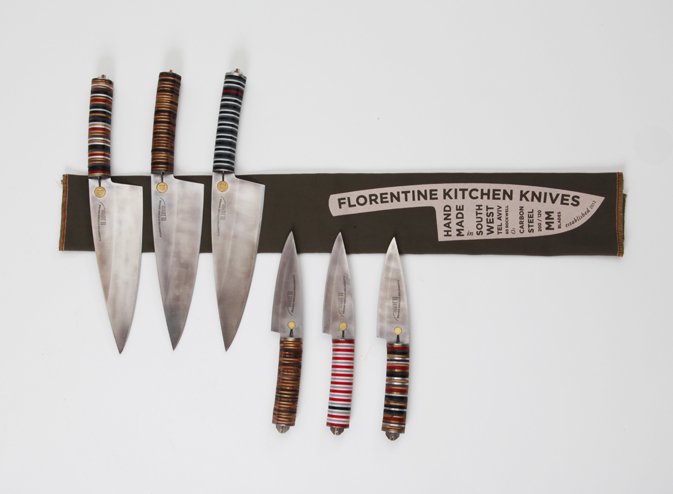 Tomer Botner, Kitchen Knives Made in South-West Tel Aviv | Graduates 2012Quite a few of this year's projects engaged in home interiors – the small, urban home with special needs. Urban Kitchen by Sarit Shtief was inspired by the workshops of different professionals, such as carpenters and cobblers. The kitchen is designed for young people renting a temporary apartment in the city, it is white, compact, contains all the necessary storage solutions, and especially looks easy to move from one location to another.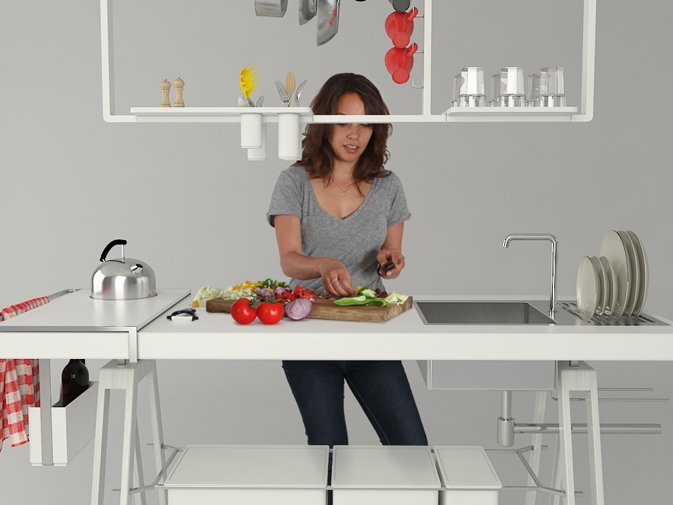 Sarit Shtief, Urban Kitchen | Graduates 2012Another project that contends with urban life is the set of tools for urban agriculture by Doron Livne. The tools, which are designed for urban farmers who strive to incorporate nature into city life, are designed to fit into designed homes, and perhaps even to be displayed. This is another design item that like the wonderfully designed bicycles of recent years, can attest to the user's preferences.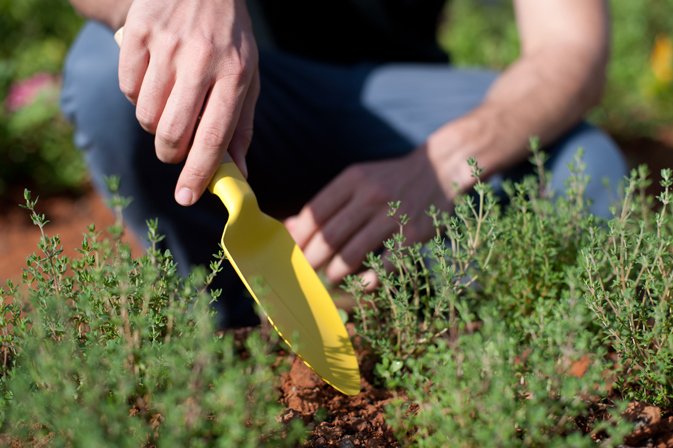 Doron Livne, Grow Something | Graduates 2012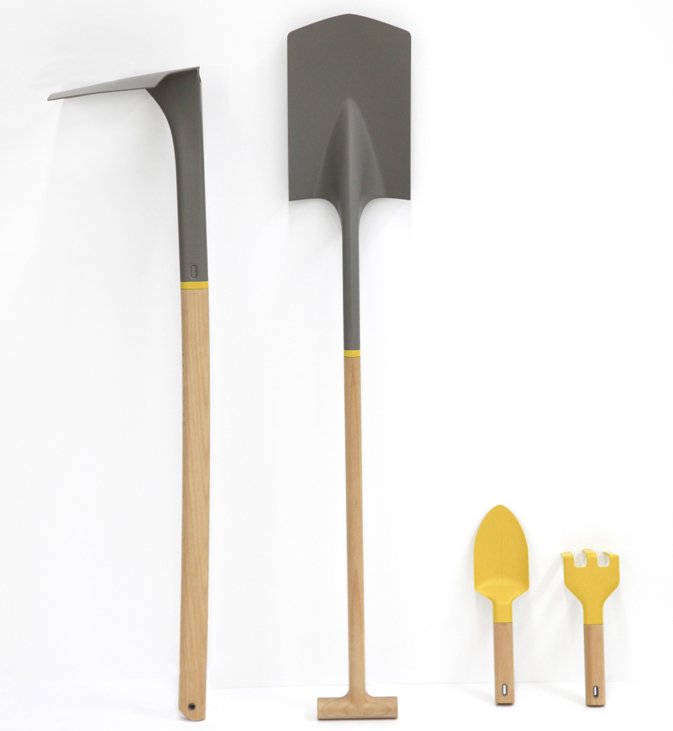 Doron Livne, Grow Something | Graduates 2012
Dorin Azoulay presented one of the most beautiful and promising projects in the exhibition – a package containing all the ingredients for a recipe, in this instance a chocolate cake. The packaging, which looks like a well-designed box, opens to reveal a series of containers with all the necessary ingredients arranged according to the stages of preparing the recipe. The packaging, which is made using vacuum forming technology, looks simple, inexpensive, and recyclable.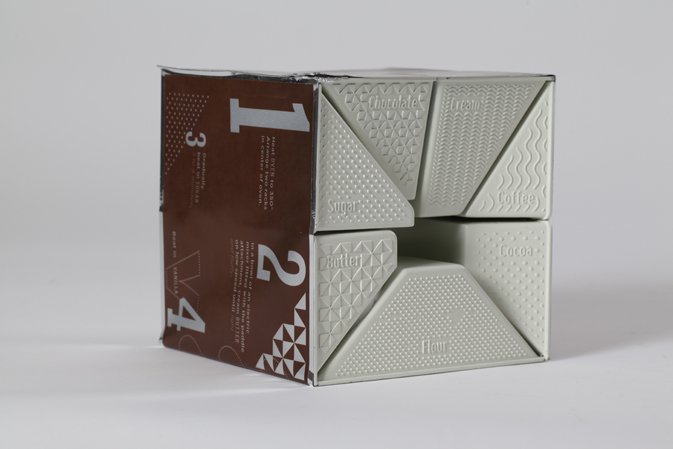 Dorin Azoulay, Hunting & Gathering | Graduates 2012Responding to the question of "Who needs another chair?" that comes up repeatedly when observing the never-ending parade of couches and chairs at the Milan design exhibition, is Eyal Carmi with a rather convincing chair. In his metal chair, the legs serve as a construction and unite all the parts of the chair into a whole object. Thus, the connection between the parts creates the chair's structural strength, as well as constituting a distinctive esthetic element.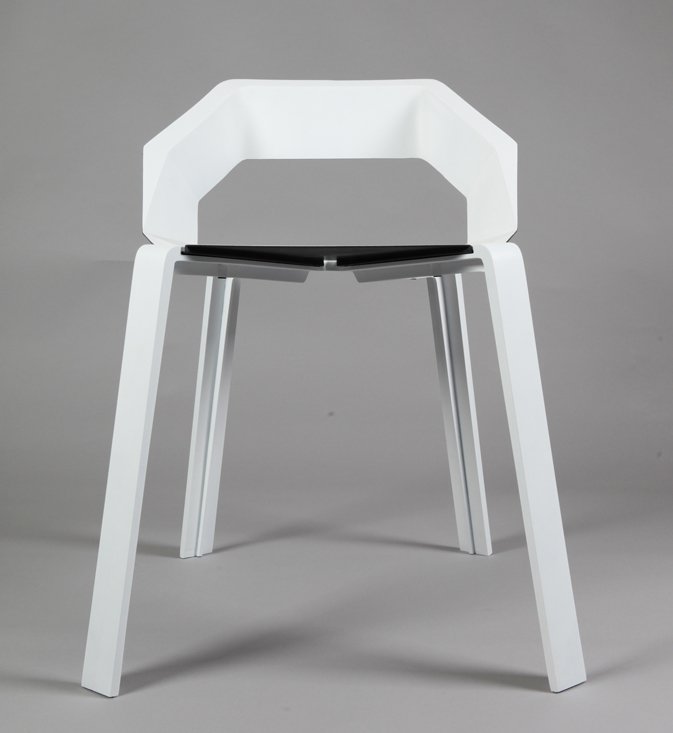 Eyal Carmi, Chair | Graduates 2012One of the most surprising projects in the exhibition was – a door. It is rare to find a life-size door in a graduate exhibition, a door that can be operated and examined as though it were in a commercial exhibition space, a door that offers new movement. Hadar Goralik created a mechanism that enables a 180-degree reversal, and consequently saves space in the interior area. As soon as you walk in, the door cannot be opened from the outside, so it is designed for intimate spaces like bedrooms, toilet stalls, bathrooms, changing rooms, and hideaways. It is not for the anxious and fainthearted.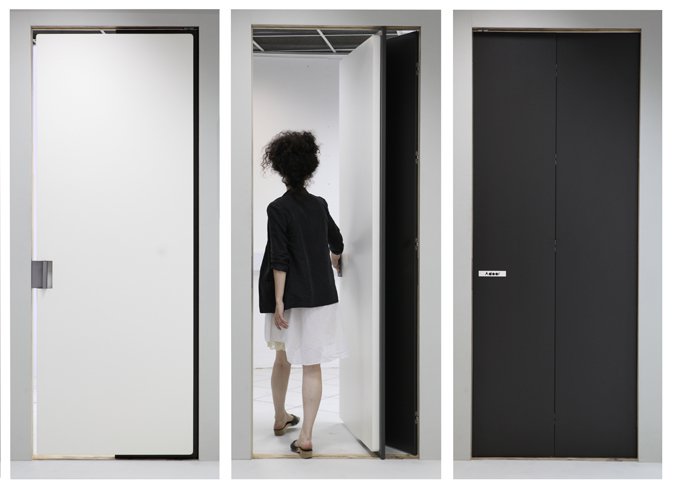 Hadar Goralik, Adoor | Graduates 2012This year saw the biggest graduating class from Shenkar's Department of Industrial Design (39 students). Most of the students presented meticulously executed, esthetic designs, with great attention placed on proportions and details. In his address, head of the department Alex Padwa quoted Oscar Wilde, who said: "It is only shallow people who do not judge by appearances", and the department's graduates certainly embody this approach in their treatment of the products' appearance.