An interview with Dutch designer Kiki van Eijk who combines old and new, tradition and progress, and machines and craftsmanship, all with a kind of lightness that is seemingly effo
An interview with Dutch designer Kiki van Eijk who combines old and new, tradition and progress, and machines and craftsmanship, all with a kind of lightness that is seemingly effortless.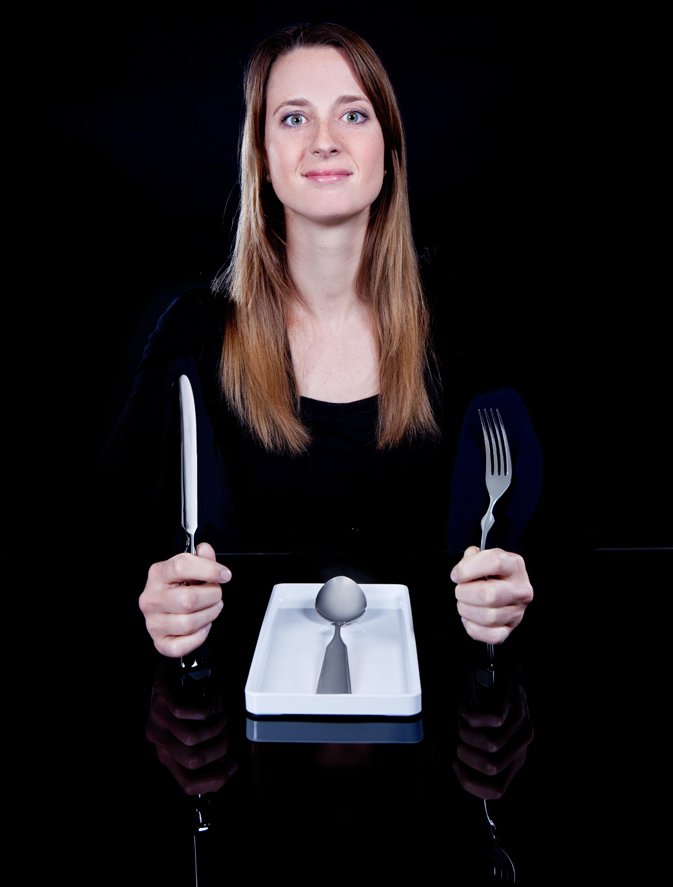 Kiki van Eijk | Photo: VKBIn the 'Post Fossil' exhibition diplayed these days at the museum, Kiki van Eijk is showcasing a floating ceramic shelf that looks like a soft cushion bursting out of the wall, and being swallowed into it as well. The shelf is part of the 'Soft Series' van Eijk exhibited at Dutch Design Week 2009, which began with a clock designed for MOOOI, continued with soft lamps and shelves, and ended in an entire collection designed for the Zuiderzee Museum in which she presented wooden furniture with ceramic drawers.
From the collection designed for the Zuiderzee Museum | Photo: Erik & Petra HesmergCommon to all these objects is the soft and airy appearance of textile that is not typically associated with ceramic products."I would have never achieved this if I didn't design by hand", says Kiki van Eijk. "The clock was the first. I sewed it from fabric. Then I created a mold that I used to create the clock in ceramic. But the traces of the fabric are clearly visible in the end product – the little creases that characterized the fabric".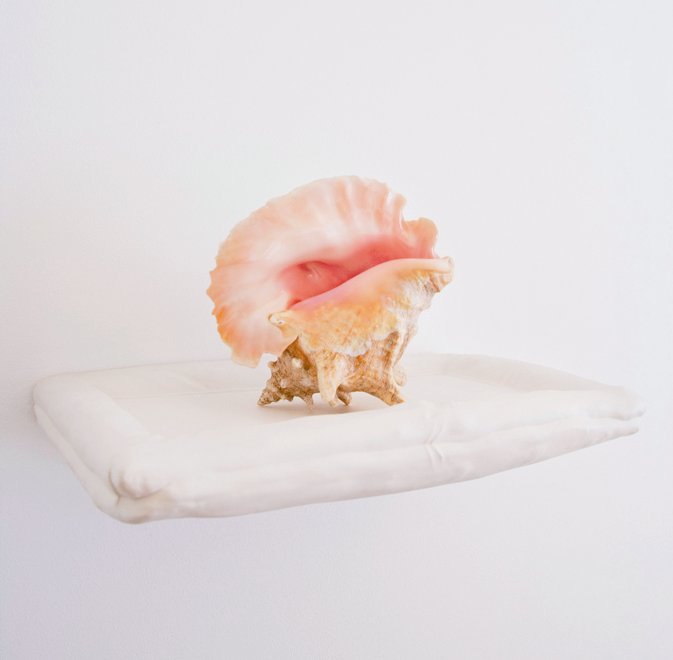 Soft Shelves – displayed at the Museum | Photo: Ruy TeixeiraHow did it all begin?"When I started working on the clock I didn't know where it would lead. I sewed it myself. I usually work intuitively, I like to surprise myself. The rest of the products evolved from it organically. I think I could continue this series forever because I can see so many possibilities in it. Since it wasn't computer designed it appears very imperfect, and that's what I like about it".There's a kind of softness and lightness in the objects you design, they seem effortless. Are they realy effortless? "Not really. It was important to me that the 'technical' parts wouldn't be seen, that they'd look as if they were handcrafted. It's very important for me to work with craftspeople. We have reciprocity between us and mutual inspiration. I learn a lot from them, and by working with me they learn to create things they never thought were possible. Machines are important, but you mustn't lose the unique personal touch. They should serve as a tool, not as an objective".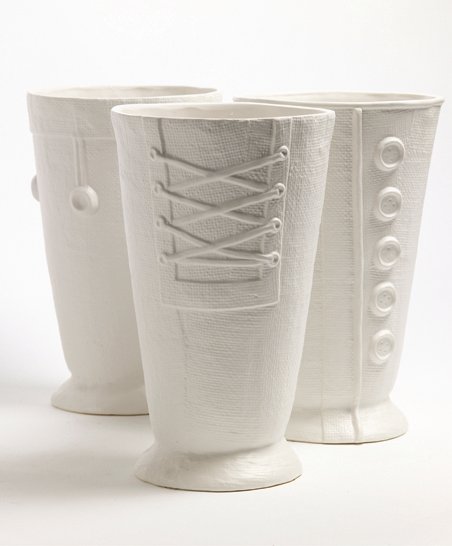 Canvas Series: Large Vases | Produced and Distributed by Serax Maison d'etre
At the exhibition in Milan last year you showed several tableware pieces designed to enable people to eat together. Is this project also part of your nostalgic approach to design?"It's important for me to return to the source from which things begin. We are so detached from Nature today that we no longer know what the source of the food we eat is. Children in Holland think that fish exist in Nature in the form of the fish sticks that are sold in supermarkets. The cashier picks up an avocado and asks if it's a mango. People generally don't know how things grow. That was my point of departure. I went back to my roots. I started painting in watercolors like I did as a child. I used old design methods. I began with the tablecloth drawings and then I drew the napkins, the plates, the glasses, and then all the rest. It's a personification of eating together. I like the idea of shared dishes that are offered in so many restaurants in Israel. It bothers me that in suit-and-tie restaurants in Europe each diner gets his own dish and there isn't even an opportunity to taste something else".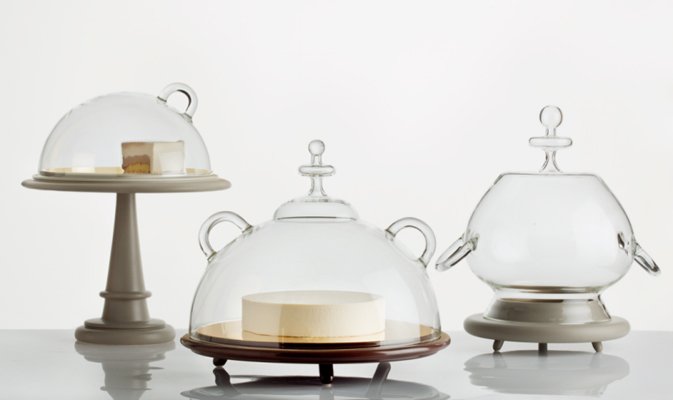 Bijoux | photo: Secondome Edizioni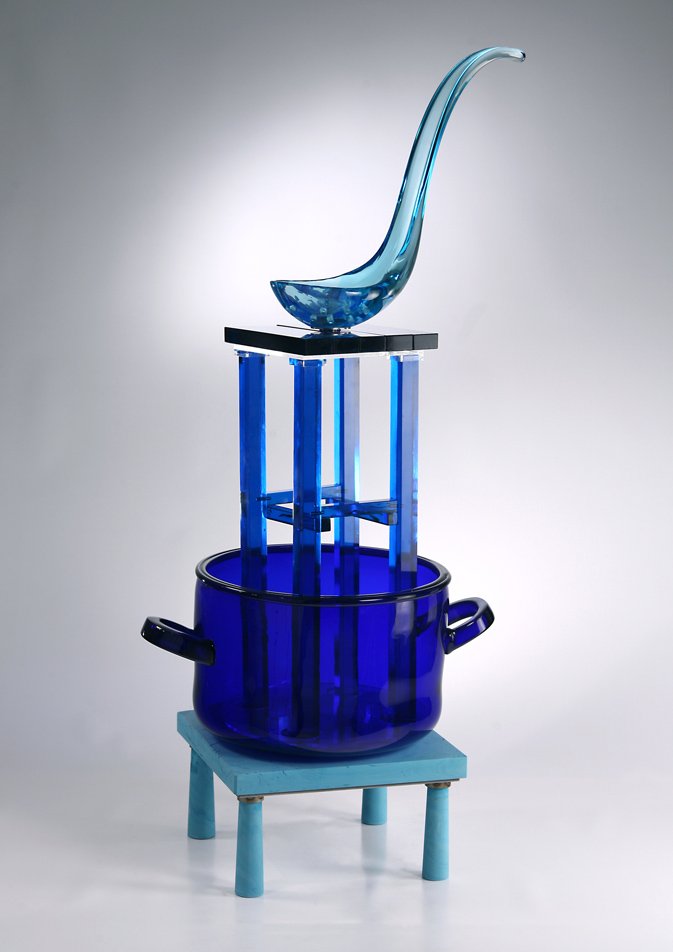 EAT! From the series DRINK! EAT! FUN! REST! THINK! DREAM! LOVE!, 2010 | Photo: Francesco FerruzziGoing back to 'Post Fossil'; in the exhibition mission statement Li Edelkoort writes that the time has come for extreme change. She contends that comprehensive changes in design are occurring in the aftermath of the financial crisis. Do you see this kind of change?"In my work I don't feel the crisis because I've always worked with materials that are pure and honest. I've never designed in plastic. But I feel the crisis in fairs, like the one in Miami for instance. The buyers don't just get enthusiastic any more, but examine and scrutinize everything. Maybe that's not a bad thing. It was all becoming too exaggerated – over-designed. I could exhibit just about anything and sell it for a lot of money. Nowadays it's not as easy to be a designer as it was a few years ago. We all have to be a lot more accurate".
To the 'Post Fossil' exhibition page >>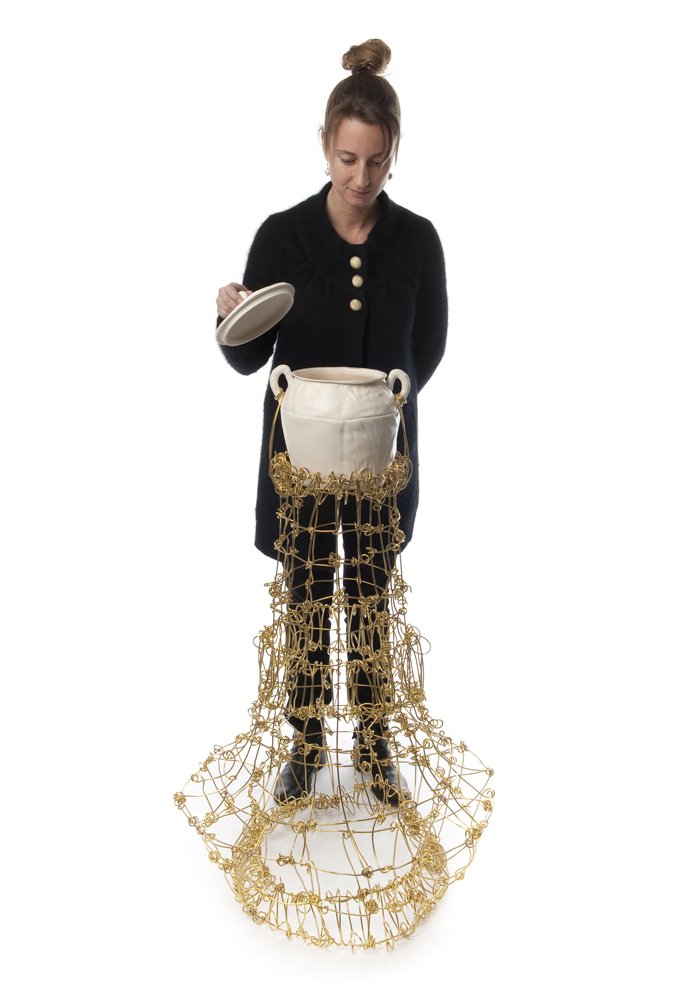 Floating Frames, 2010 | Photo: Marielle Leenders