2 February, 2012 / Maya Dvash
.An interview with Dutch designer Daan Roosegaarde who combines technology with poetry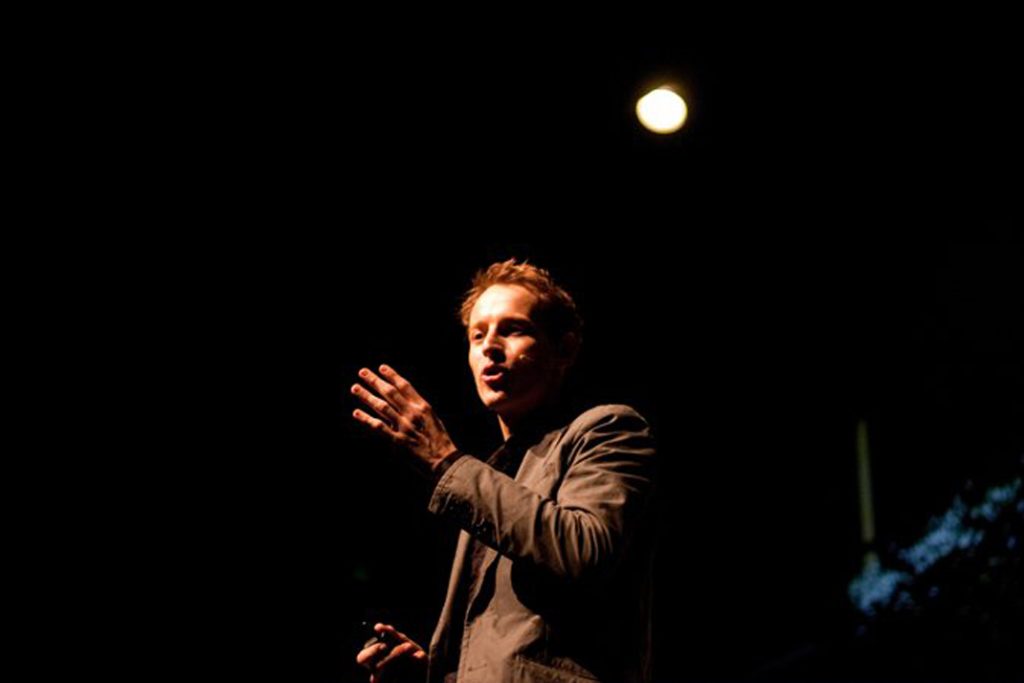 Daan Roosegaarde doesn't miss a beat when asked whether his work is design or art. He responds that "it's a work of art on its way to an unknown function", and to clarify what he means, he notes the invention of escalators. Roosegaarde likes the comparison because the invention of escalators had no purpose. Escalators made their first appearance in 1897 at the amusement park in Long Island. A few years later they were shown at the Paris World Fair and won a prestigious award. Both in Coney Island and Paris visitors paid to simply ride up and down on the escalators. It was a trip without a destination. A solution without a problem.
Like escalators, Dune, currently showing in the Decode exhibition, resonates a familiar form and makes it easier for us to connect with. Like a field of corn rippling in the wind, or reeds on a riverbank. It simulates the whistling of the wind as it gusts through the thin stalks, and as it gets stronger, it spins and whirls until it reaches a cacophony of discordant tones and flickering and darting lights.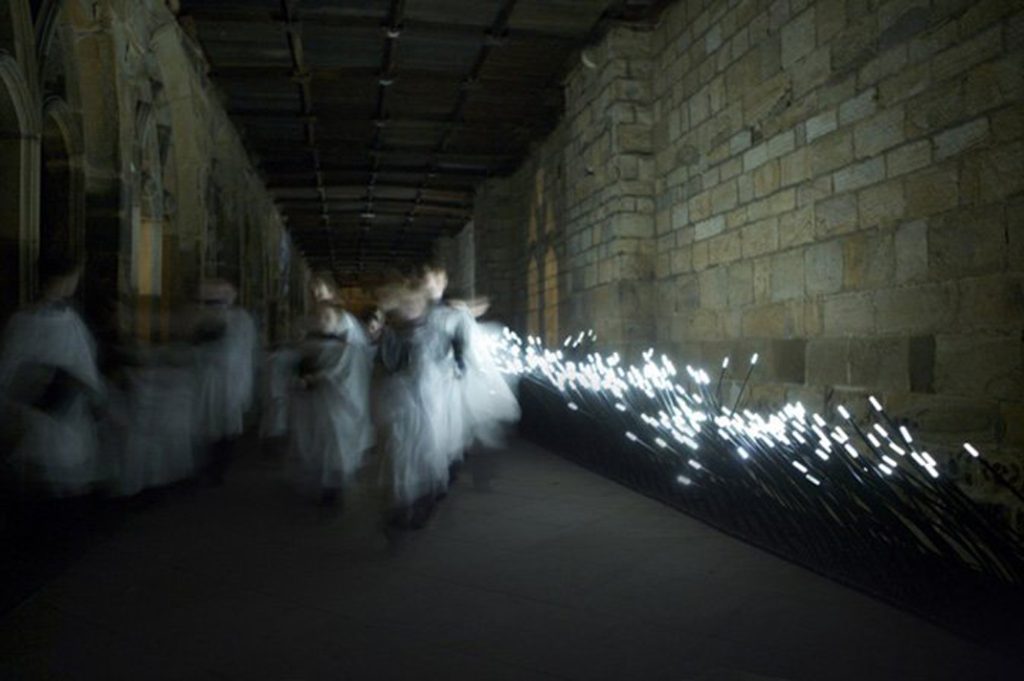 Designer, artist, and architect Daan Roosegaarde (b. 1979, The Netherlands) creates interactive landscapes that react instinctively to sound and movement. In many of his works he relates to public space as fertile ground for experiencing.
You studied architecture and even worked with Rem Koolhaas for a while; you don't engage in it nowadays? In our offices we are engaging more and more in environmental architecture nowadays. It's a niche we've built. We created Dune to be shown in public spaces. I designed it in 2006 as an idea for an installation in a public space in Rotterdam. The inspiration came from the banks of the city's Maas River. For two years now, a 60-meter long Dune has been on outdoor display in Rotterdam.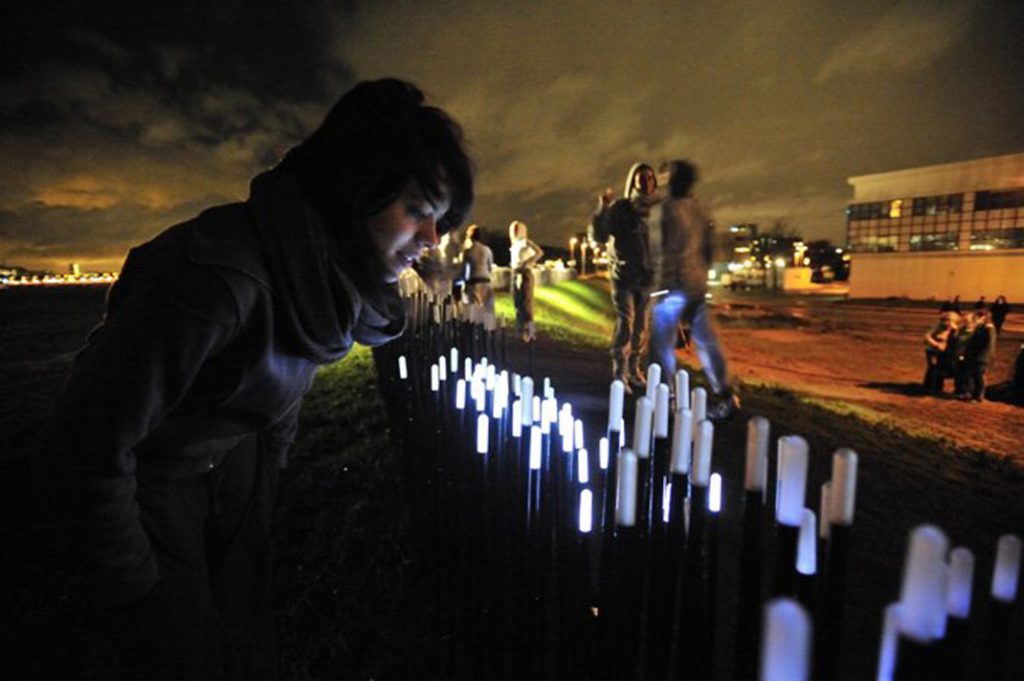 I've been watching people's reactions to Dune; it arouses a lot of joy in them, in adults as well as children. Why do you think that is?I think the fact that it's a non-static landscape that communicates with people's movements creates a poetic relationship. When it was shown in China for example, children imitated the sounds it makes, they treated it like a playmate. Adults are probably captivated by the fact that Dune is reminiscent of a form that's familiar to them, like an advance allusion. In my works, visitor and space become one, there's an immediate connection between design and content, between ideology and technology. In my view, this creates techno-poetry.
In your work you engage quite a lot in inspiration drawn from nature on the one hand and technology on the other; how do you reconcile the two?Technology can serve us in becoming more humane. In my view, it is very important to connect ideology and technology, otherwise technology will remain in the hands of the big companies, and then we really will be lost. Technology today is our second skin and we need to use it wisely to decide what the future will look like. In fact, technology has two different narratives – the first is that of George Orwell and Big Brother (which many of the works in the exhibition address, especially the Israeli ones), and the second is the vision and imagination of Leonardo da Vinci. I still think the two can be combined, but a person has to decide which story to adopt. Dune, for example, really does combine nature and technology, because ultimately most of us live in big cities and miss nature a little.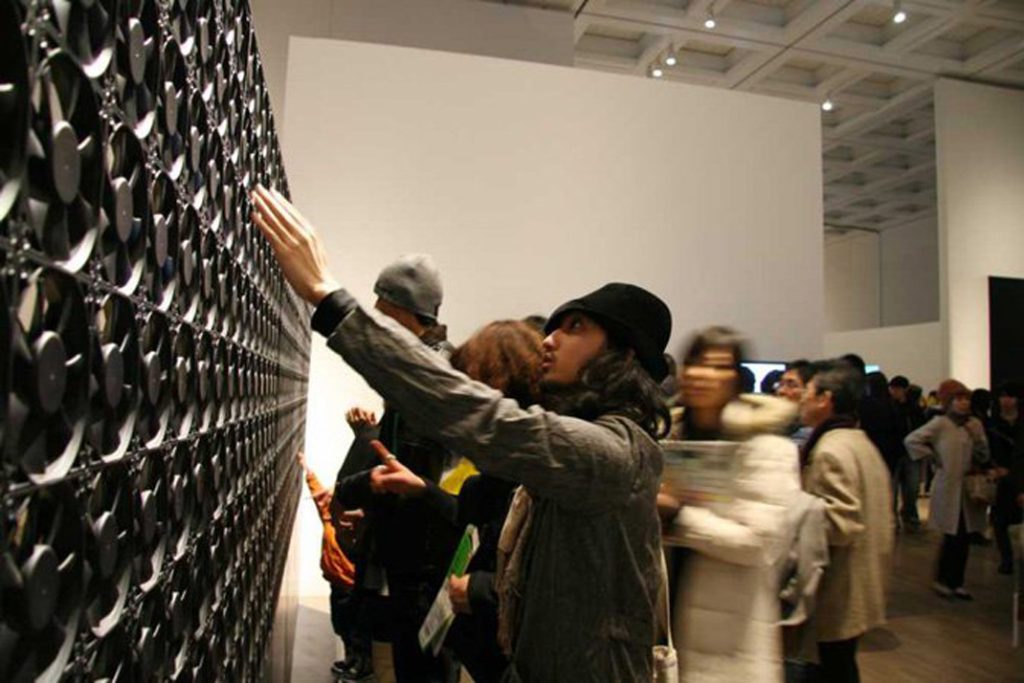 Dune attracted a lot attention is a very short time; has it opened doors for you? Following the success of Dune we decided to challenge ourselves; we wanted to create something in which technology would become a second skin and we created Intimacy 2.0, a dress that interacts with heartbeats. It reacts to the body wearing it and to others present in the room, and becomes increasingly transparent as encounters become more intimate. In fact, social interactions are what determine the dress's degree of transparency, so that if a man in a club makes her heart beat faster – the dress will reveal more skin. On the other hand, a boring conversation with an unwanted admirer will make the dress remain opaque. (Click here to watch a video clip of the work)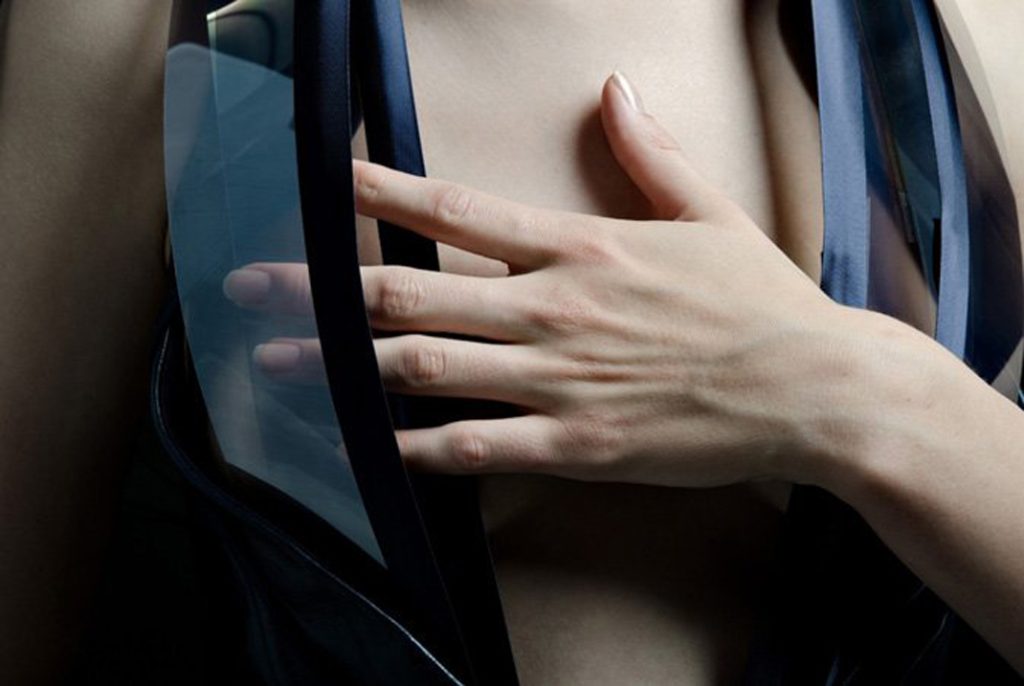 Another piece we recently completed is a dance floor that creates electricity from coming into contact with the feet of dancers (click here to watch a video clip of the work). This is another sustainable project, and the principle is already being implemented on main roads with braking cars creating the electricity. The dance floor and Dune prove that public art doesn't have to be placed on a special pedestal and it doesn't have to be static. Dune is the first time an interactive technological installation came out of the white box.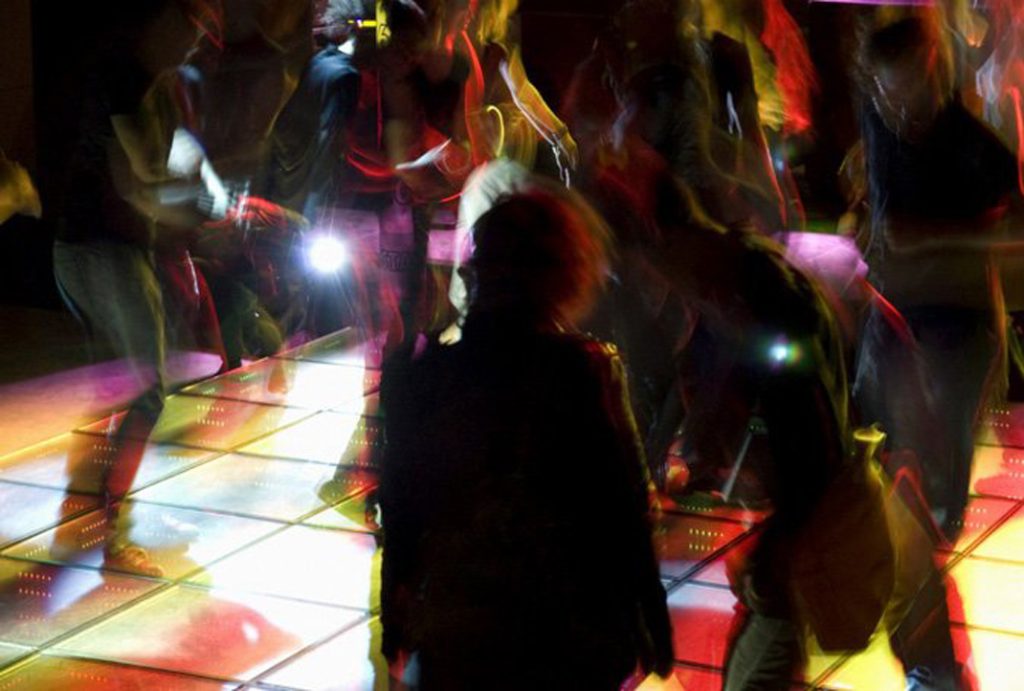 Has being an architect helped you in your public projects? Definitely, it's helped me to think about art that isn't just for a museum, but a public tribute, as in the world of architecture. Art was too passive for my liking.
I hear you've recently opened an office in China; why China? Because it's a country that's in need of a lot of innovation and creativity today. It's also going to be the most advanced country in the future. Europe has been one big museum for a long time now.
Speaking of museums, what do you think of the Design Museum building?The building is much better than I thought. Before I came I was afraid it might be another in the "Zaha Hadid horror show" series. But I was proved wrong. There's a lot of intimacy and friendliness in the building.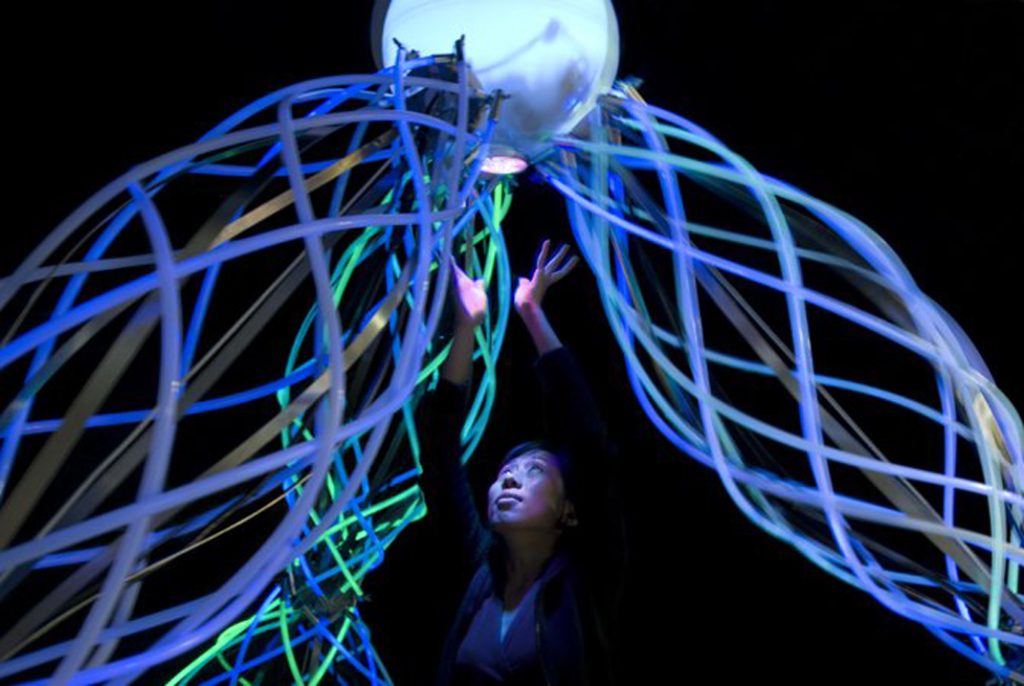 I see a book has been published about your work. A book? Today? When everybody's mourning their demise? Because it's a good format for telling a story and it's a good format to share with others. Although we've built a website, we still decided to tell our story in a book.