In a tête-à-tête Matteo Alessi attempts to define Italian design, admits that opening a store in Israel wasn't self-evident, and invites Israeli designers to send him their work.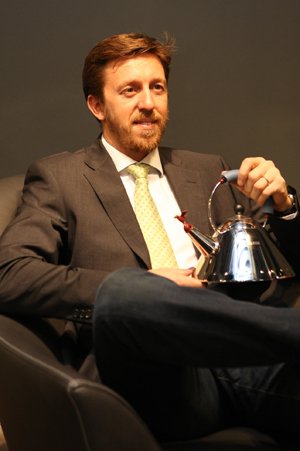 "Design isn't the seasoning you add toward the end to make the dish more flavorsome. It is the main ingredient of the exhibition", says Matteo Alessi. In a tête-à-tête he attempts to define Italian design, admits that opening a store in Israel wasn't self-evident, and invites Israeli designers to send him their work.Matteo Alessi is Alessi's marketing director for the Middle East and a scion of the company's founding family. He came to Israel as a guest of the "Italian Design Meets Israel" Conference hosted by Mediatheque Holon, and for the opening of a Tollman's-Alessi store in the YOO complex in Tel Aviv.Alessi products have been sold in Israel for many years. Is there a difference between the consumption habits of Israelis and other populations?There's no real difference. Our bestsellers are the same everywhere. They are the products that are on the right side of the borderline – on one side of which are the bestsellers, and on the other, the flops. Our collaboration with architects and artists could be likened to dropping a feather off the edge of a table – you can't predict where it will fall. Most of our bestsellers weren't designed for a particular audience, but as an expression of creativity. We design products that we feel will add something to the creative world. That's why they're timeless. When you don't design for a particular time and purpose – you get objects that are timeless.Today, when most of the successful designers in Italy aren't actually Italian, is there such a thing as Italian design?Italian design has nothing to do with the country of origin recorded in the designer's passport, but rather with a worldview in which design occupies first place. I agree with what Piero Gandini, CEO of Flos, said at the conference. We, too, do not view people as an objective. We do not engage in market research and marketing, but position the design at the center. That, in my view, is Italian design.I've often heard Italian designers and manufacturers referring to imitations from the Far East very nobly, saying that the best way to combat imitations is to ignore them and continue creating new things. What is your view of this?I'd be concerned if they stopped imitating us. Then I'd know there's something wrong with what we're doing.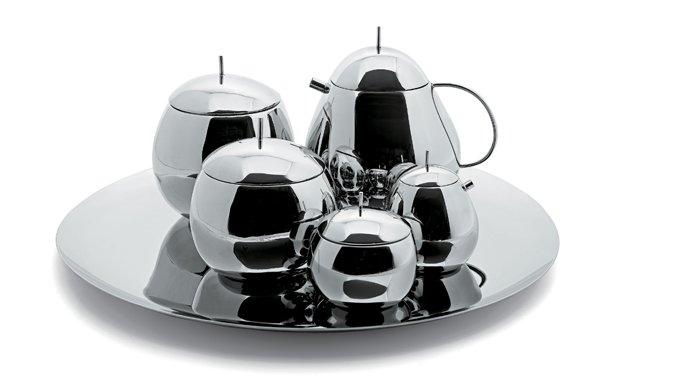 SANAA Collection, designed in 2007 by Kazuyo Sejima and Ryue NishizawaHow do you choose your designers and the objects you manufacture?We receive thousands of requests every year. Some direct, many from designers we've worked with. We examine them very carefully and decide who is suitable to work with us. There's no way of knowing in advance which product will be successful, we can only analyze those that have already succeeded.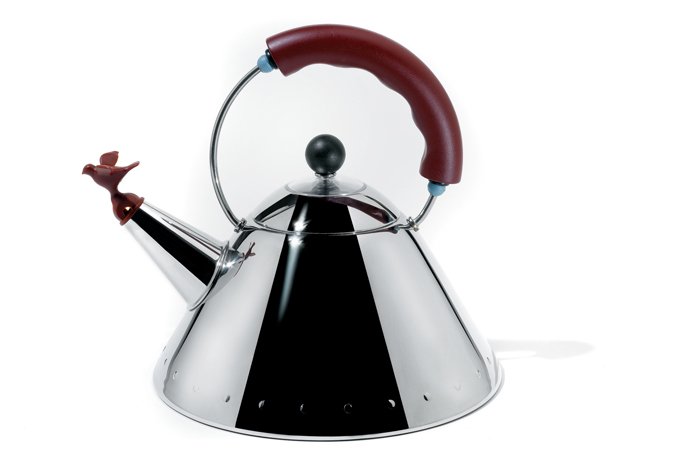 Kettle 9093, designed in 1985 by Michael GravesAnd what do you think of Israeli designers? What advice would you give them?Israeli designers have a great deal of creativity. I'd advise them to seek out the right companies to work with. Insist on working only with companies that will allow them to express themselves, that won't force them to compromise. At Alessi, for instance, designer Richard Sapper's Kettle 9090 required a hundred stages in the manufacturing process. And that's what we did; we weren't put off. We didn't ask him to compromise and simplify the process. That's what Israeli designers should look for. Otherwise, their original idea will dissipate. I want to quote my uncle, Alberto Alessi, who says that our role is to be like a good gardener; to properly prepare the ground, then plant the seeds, and let the plant develop and grow in the best possible conditions.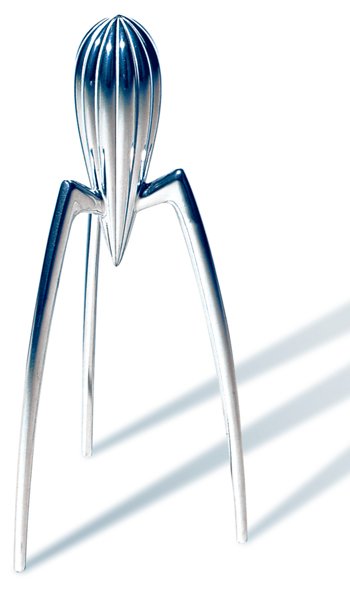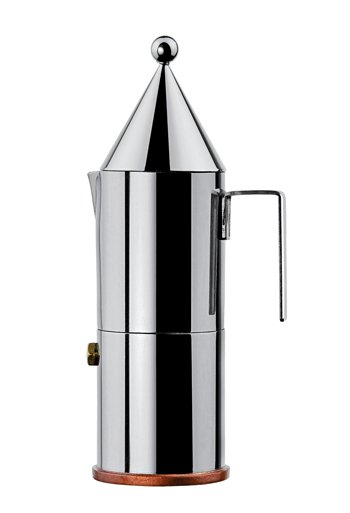 Philippe Starck's Juicer, designed in 1990
La Conica 90002 Coffee Maker, designed by Aldo Rossi, 1984
So, should we encourage Israeli designers to send you their designs?Absolutely. I promise to examine them carefully.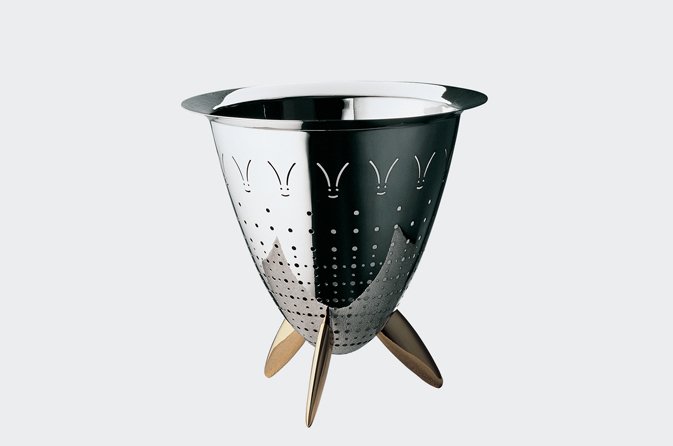 Max Le Chinois 90025 Colander, designed by Philippe Starck in 1990