"I'm tired of design". That was the title of the enthralling lecture given by Robert Thiemann, editor of design magazine FRAME.
"I'm tired of design". That was the title of the enthralling lecture given by Robert Thiemann, editor of design magazine FRAME, during Designed in Israel 4, Israel Design Week Holon. The lecture, which included a review of Milan Design Week and leading trends in the world of design in recent years, reflected the personal viewpoint of someone who has been observing and covering the field for more than fifteen years and is crying out for change.
"I began to tire of design more than five years ago", Thiemann said and listed the reasons that made him feel this way: In Holland everything is designed, design isn't really ecological and results in visual pollution as well, it is not necessary, and hardly evokes emotions. These feelings made him wonder: "Is it just me? Or is something wrong with the world of design?"The answer he didn't articulate was, of course – something is wrong with the world of design.Thiemann examined the trends that have erupted into the world of design in recent years. One such trend, which he terms "designvertising", is particularly interesting – the use large technology firms make of design to advertise themselves. Thiemann mentioned two companies in particular, Canon and Toshiba, both of which presented the most mesmerizing and talked about design installations in this year's exhibition. At the same time, it is worthy of note that alongside the self-advertising these companies benefit from, they are engaged in one of the most fascinating fields in design in recent years – experience design.Canon's experiential event (the space was designed by Torafu Architects, and the projected images are by WOW Designs) was a spectacular 3D display. Innumerable thin strands strung between the walls of the vast space created a "light loom", but it was the projected images, reflecting the journey of light from day to night and between the seasons, that captivated people's hearts and fired imaginations. Overall, the installation consisted of 20 Canon projectors and unique technology that enables the parallel projection of different images in the space.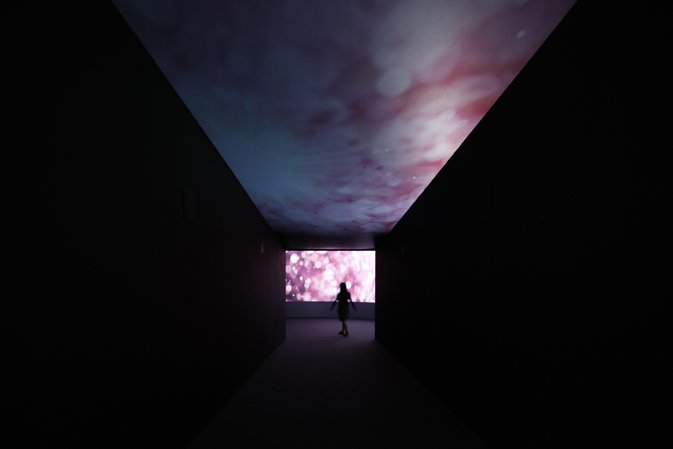 Canon, Milan 2011 | Photograph: Daisuke Ohki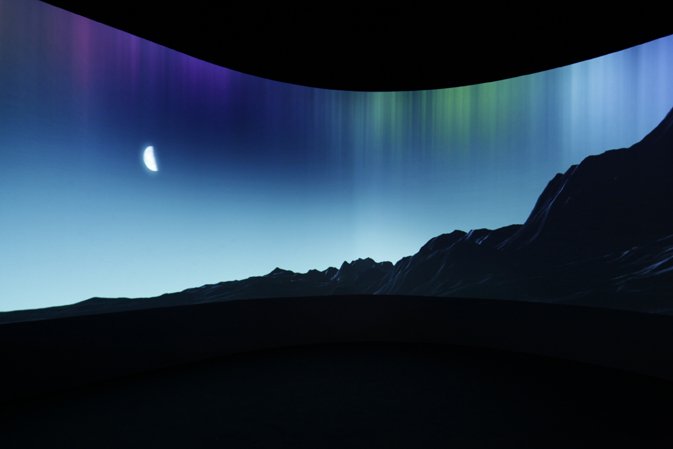 Canon, Milan 2011 | Photograph: Daisuke Ohki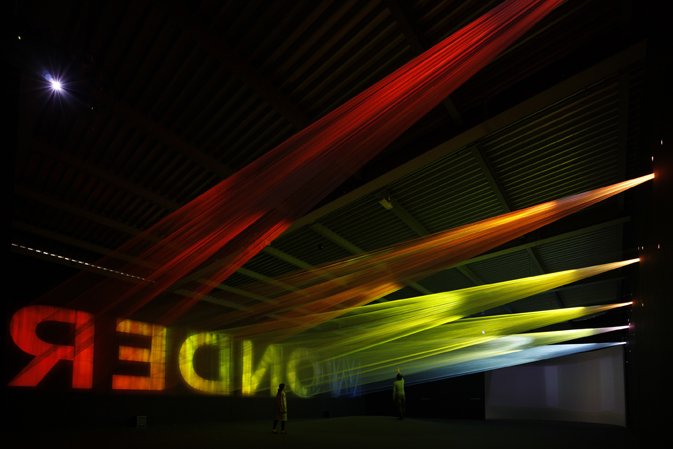 Canon, Milan 2011 | Photograph: Daisuke Ohki
Toshiba, in a more restrained, almost Zen-like display, presented a journey through a white cave lined with a light and water strip, through an inner courtyard with a flooding pool illuminated by sunlight, and into the central space, screened with curtains of rain illuminated by tiny LED lamps.It seems that in the difficult economic reality of recent years, it is only large technology companies or fashion houses that can afford to produce such spectacular events.
No Trace of DesignBaroque, maximalism, flirting with the world of fashion (fashion houses that manufacture furniture, such as Hermès, Fendi, Armani, Ralph Lauren, Martin Margiela, and Missoni), gimmicks (Philippe Starck's Guns Collection lamps), design stars, limited editions, and on the other side of the spectrum, the trend of restraint – the super normal – are all trends that traversed the skies of design in recent years and apparently contributed in no little measure to a sense of inundation, saturation, and tiredness.A year ago, Thiemann attests to himself, I was at my lowest point. But then, at Milan Design Week he discovered buds of change, and after the exhibition the magazine published a special issue entitled Design After Things 2010, or in other words, how to get rid of objects. Designed objects have become increasingly thin until they are barely visible; designers such as Maarten Baas showcased virtual objects, while others made different and new use or manufacture of classical objects.This year, says Thiemann, it looks like designers are getting onto the right track. The braver among them have become more industrial. A good example of this is furniture manufacturer Plank, which showed a single Konstantin Grcic chair, as opposed to the dozens of objects it showcased in previous years.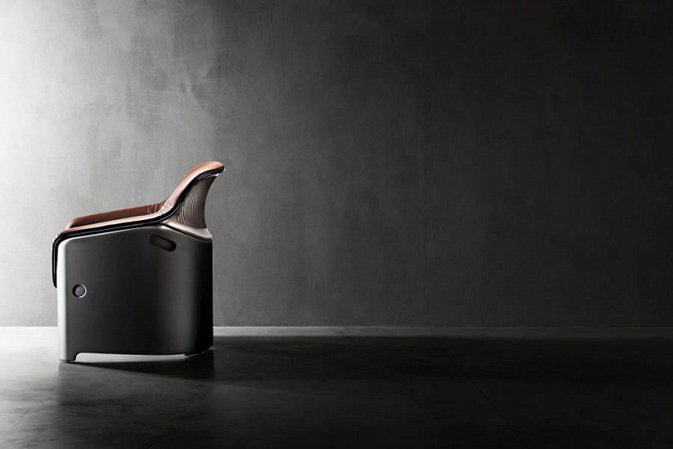 Konstantin Grcic for Plank | Source and additional images
And the conclusions: We need manufacturers who have the courage to choose. We need investors to invest in design. We need to invest in advertising and branding.But above all – we need a vision.
Eindhoven's Breakfast TableDesign Academy Eindhoven, too, engaged in an attempt to redefine the truly important issues in the world of design. After mainly raising questions last year, this year it enlisted graduates and teachers to try and provide answers. Various encounters and lectures were held under the title: My Way."We see new ways coming into being: designers searching for new roles in between disciplines, or working as a collective combining different knowledge, qualities and perspectives", they wrote in the exhibition catalogue. Alongside the graduate projects shown every year, the Academy's young graduates talked about their work, gave interviews, and answered questions about the way they have chosen.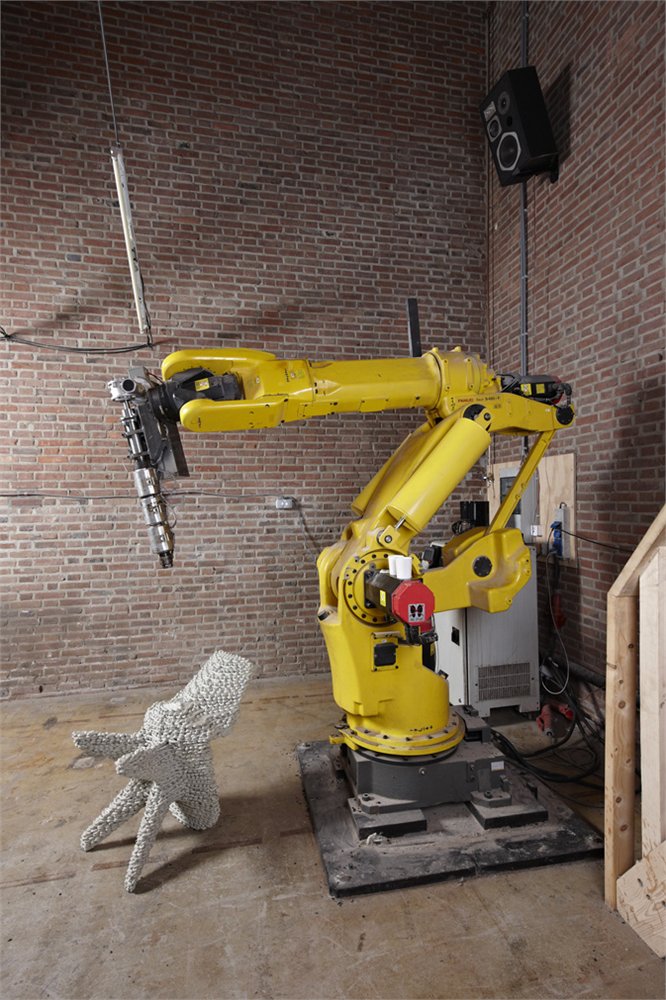 Dirk van der Kooij, Endless Chair, with the machine that printed it in 3D. Design Academy Eindhoven | Photograph: René van der Hulst
Amba Molly, Mitose, system of moulds based on human cell division. Design Academy Eindhoven | Photograph: Astrid ZuidemaUnder the title, Design Matters, films were shot and screened in which designers and curators talked about their view of the connection or importance of design to our life.
The Milan Breakfasts / Design Matters! from Premsela, Dutch Platform for Des on Vimeo